This Wednesday several of us from Flying Point Digital visited client Max Brenner's new Chocolate Bar in Paramus New Jersey for a special, pre-opening event. We had the pleasure of trying their delicious chocolate pizza, dessert crepes, milkshakes, bonbons, and even their chocolate syringe filled with chocolate ganache. Every bite of it was delicious, and we can't wait to go back!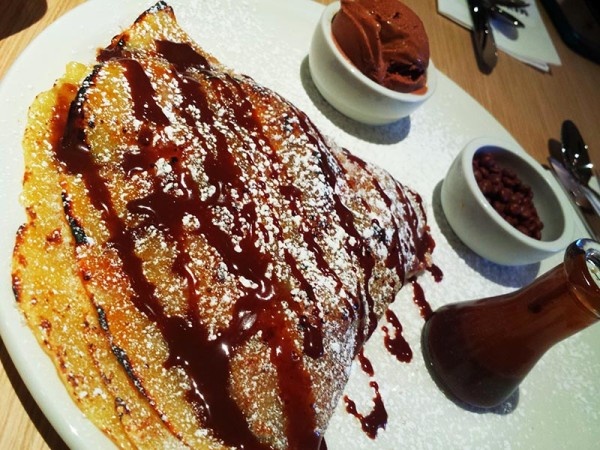 Their official Grand Opening on Friday, April 11 in the Garden State Plaza Mall is another event that's not to be missed. Fellow Chocoholic and MTV Personality, Lisa Ramos, will be in attendance.
Stop by for picture or an autograph and then get yourself a dessert waffle, chocolate fondue, or anything else on their menu! I wanted to try just about everything they offer. Maybe we'll see you there!
Max Brenner Paramus Grand Opening Details:
Garden State Plaza Mall
2nd floor
Paramus, NJ
April 11
4:00-7:00 pm