For the past few years, investors have had their eye on the beauty industry—and emerging brands, in particular, have caught their attention. "We've seen those companies filling a niche and those offering highly innovative products have been ripe for investment or are being strategically snapped up by major brands," says Women's Marketing CEO Andrea Van Dam.

So what do private equity firms look for when making an investment in a beauty brand? Andrea recently spoke to Diane Miles, Operating Partner and CEO of TSG Beauty, a division of TSG Consumer Partners about the financial community's obsession with beauty, and what investors look for in brands.

Diane has more than 25 years of experience in building beauty brands across the globe, so we were thrilled to get her view on one of our favorite topics, the beauty industry.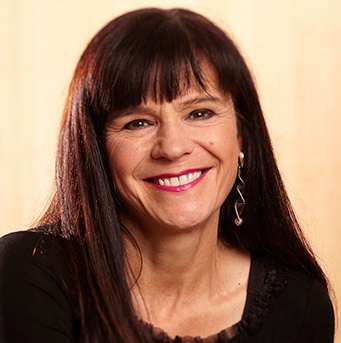 AVD: Diane, from your perspective, why is beauty such a hot sector for investors?

Diane Miles: Social media has driven fast growth for beauty in the past five years, particularly in makeup and haircare, and it's more recession-proof than most other consumer goods. Beyond that, there are several reasons investors are interested in beauty. First, beauty companies typically have great margins; hence, there is more availability of capital to invest in growth and innovation, capital expenditure investment is usually minimal and, as a result, cash flow is optimal, and there are few markdowns so margins are consistent. Also, there are several acquisition-hungry strategics, and lots of successful exits breeds demand. Because of the desirability of the sector, it's relatively easy to find strong C suite executives. And, finally, with the exception of color, there's very little seasonality.

AVD: Do you think we are in a beauty bubble?

Diane Miles: Not really, the sector has historically always been buoyant for the reasons above and will continue to be.

AVD: What does TSG look for when evaluating a company?

• Talented and hard-working creators
• Differentiation and strong innovation
• A brand that has a clear point of view, that is easy to understand
• A proven business model in at least one channel of distribution
• A relatively high net promotor score
• Formula ownership, protected I.P.

AVD: How does retail penetration affect the way PE firms view a brand?

Diane Miles: This is an important question. With so many digital-only, social media-driven brands emerging, it is unknown how they will translate into retail. We think that a demonstration of retail traction in at least one retail channel as well as online/direct to consumer (such as QVC or HSN) is a necessary pre-requisite in order for us to get truly excited about a brand and its potential.

AVD: With so much competition in the beauty industry, what does it take to grow a beauty brand today?

Diane Miles: Here are my top 10:
• A well performing product line with repeat purchases
• Constant innovation, bringing new products that excite customers
• A brand story with differentiation
• A team that is talented and determined
• Focus and consistency
• A reliable supply chain
• Choosing the right channels and ability to operate a multi-channel business
• A newer, bigger, better strategy in terms of numbers of products and numbers of doors
• Skilled consumer engagement strategies
• Digital media and social prowess

AVD: What are consumers looking for in beauty brands?

Diane Miles: We see the following trends:
• Products that are more natural, good for you, performing, ecologically sound, with some philanthropic links
• Products that are niche, personalized, say something about you as a person
• Products with short ingredient lists, free of claims, minimal packaging, multi-functional
• Highly pigmented, high fashion, high coverage, very trend driven items which are promoted via social media by makeup artists and celebrity influencers

AVD: It's 2020, what does a beauty aisle look like?

Diane Miles: We see a lot of new niche brands and each brand tending to be known for specific specialties such as brows, lips, shadows etc. More natural ingredients and claims. Continued fusion of skincare and makeup and continued demand for quality rather than quantity in sectors such as fragrance and skincare. More information about ingredients and uses as well as more transparency. Seamless delivery: test in store, order on line, get within 24 hours. More areas to experiment, educate, and play. More use of electronic devices to aid choices and information.

Thank you so much for speaking with us, Diane, we look forward to continuing the conversation and playing a leading role in this exciting time for the beauty industry.

If you have any further questions about TSG and how it partners with companies, please feel free to contact Irena Blind, Principal at TSG Beauty.

TSG Consumer Partners is a strategic equity investor focused exclusively on branded consumer products, retail and ecommerce. Established in 1987, TSG is an active investor in the apparel & accessories, beauty, personal care, ecommerce, health & wellness, food, beverage, restaurant / franchising, household, and pet care sectors. Representative past and present partner companies include IT Cosmetics, Smashbox Cosmetics, Perricone MD, Pureology, Sexy hair, e.l.f. cosmetics, Paige Denim, Revolve Clothing / Forward by Elyse Walker, Rebecca Minkoff, Backcountry.com, thinkThin, Vitamin Water, Smart Balance, popchips, Muscle Milk, Planet Fitness, Canon Bicycles, and Yard House.