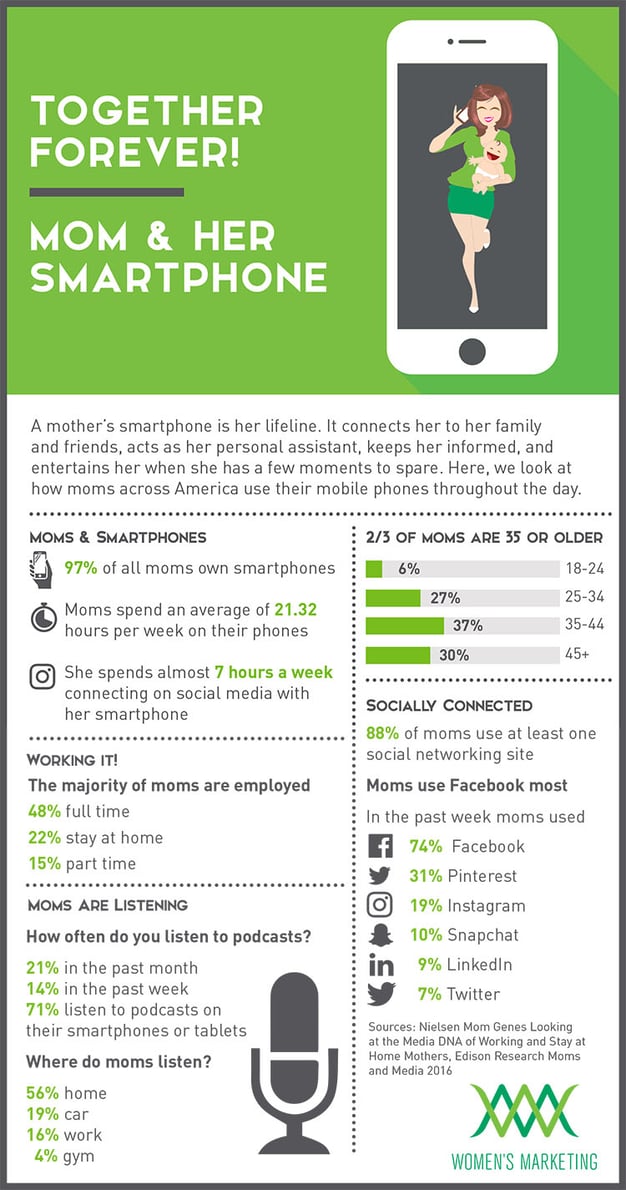 A mother's smartphone is her lifeline. It connects her to her family and friends, acts as her personal assistant, keeps her informed, and entertains her when she has a few moments to spare. Here, we look at how moms across America use their mobile phone throughout the day.
5 Facts About Moms and Mobile Phone Use
1. 97% of all moms own smartphones
2. Moms spend an average of 21.32 hours a week on their mobile phones
3. Moms spend an average of 7 hours per week connecting on social media via their smartphones
4. 74% of moms are on Facebook
5. 71% of moms listen to podcasts on mobile
Women's Marketing offers our clients a suite of marketing services to best connect with your target consumer when and where they are most interested in your brand. Contact us today to learn how we can put our expertise to work for you!