After a short beta period, Google has rolled out Expanded Text ads to all Search Advertisers. Starting October 26, 2016 Google will begin to sunset standard text ads.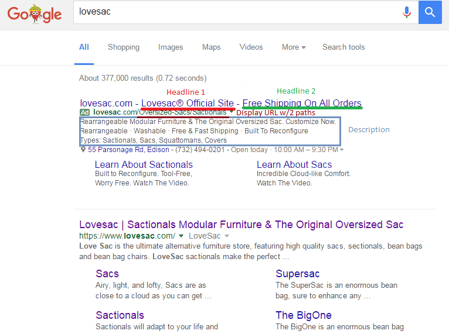 What Are Expanded Text Ads (ETAs)
Expanded Text Ads are upgraded versions of Google's standard Text ads, giving paid search advertisers the ability to have more prominent headlines and longer descriptions.
Search advertisers now have two headlines with 30 character limits and one description line with a combined 80 characters.
Here's how the standard and enhanced ads stack up against the Standard Ads: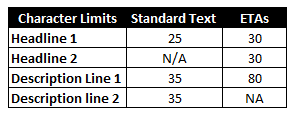 These new text ads dominate the top of the SERP, especially on mobile devices.
What this means for advertisers and our clients?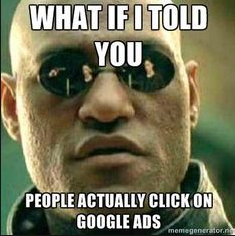 Here at FlyingPoint, We've done extensive testing of ETAs since the launch of the BETA and have seen significant lifts in click through rate across a variety of industries and clients.

We are excited to see ETAs become the new norm as search behavior moves into a more multi-screened world. To prepare for the upcoming sunset of Standard Text Ads, search advertisers should begin to create new ad copy for each of their ad groups. We suggest leaving top performing Standard Text ads running until the official sunset since ETAs are not serving at 100% yet, and you don't want to miss any valuable impressions.
Need help with your search campaigns? Get in touch with our experts today!