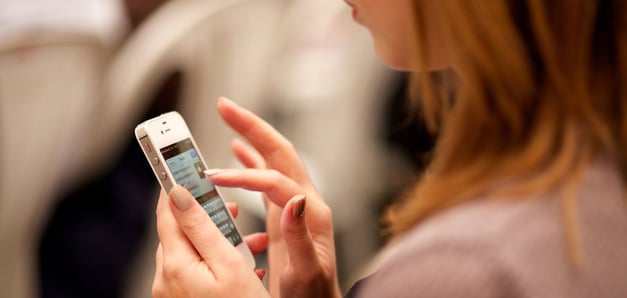 Every brand has a voice on social media, but is it being heard by those consumers who matter most? If you're not reaching the right consumer, on the right platform, at the right time, there's little chance of meeting your objectives. Some brands are fighting for their lives with the recent social algorithm changes, so it's more critical than ever to have a strong strategy that includes measurable goals and tactics for in-campaign optimization. Here, are seven questions our Social Media Senior Director, Jenna Manula, works with clients to fully answer before launching a campaign.
Who are you targeting and how will you reach them? Organic reach on social media is dead. Social platforms have de-prioritized brand content in favor of posts by friends and family. Faced with this new reality, there's no question that marketers must boost their content with paid support to reach their goals. Although this may be a shift for brands that have relied on organic content to connect with consumers, it represents an opportunity to cut through the clutter and reach consumers more strategically, and ensures that your content is being delivered to—and seen by—the right consumer at the right time.
How does social media fit into your overall marketing strategy? It's easy to get caught up in the excitement of an emerging platform or want to experiment with every new feature, but does it make sense for your brand? Before launching a social campaign, consider how it aligns with overall business objectives, brand positioning, and supports long and short-term strategies.
What are your goals and are they measurable? There's no question that social can drive brand awareness, but beyond likes and shares, marketers need to determine what actions they want consumers to take and identify the KPIs that will determine success. Set clear objectives and attainable goals such as increasing site traffic, gaining new followers, or generating engagement surrounding a new product launch.
What is your competition doing? It pays to do some reconnaissance work to understand your industry landscape and learn what works (and what doesn't) with your target audience. Evaluate which platforms are most successful for them, which content garners the most engagement, what hashtags are used, and examine their share of voice within the industry.
What creative/content resonates with your target consumer? Look at past campaigns to learn what type of content has been most successful in the past. Test creative prior to launch to determine the effectiveness of one piece of creative or copy versus another.
How can we optimize the campaign once it has launched? Launching your campaign is just the beginning. Keep your audience engaged by liking and responding to their comments. Engage your audience by opening a dialogue to gain a better understanding of the consumer that you can apply to future campaigns. Adjust as your go: keep an eye on metrics, ditch what isn't working, and optimize top-performing content by allocating more resources to the most successful posts.
What did you learn? Congratulations! You've accomplished your goals and objectives. Analyze what worked (and why) and consider what you can do differently in your next campaign. In addition to data, your social campaign should also have uncovered more nuanced metrics (customer opinion, emotion analysis, audience interests, and demographics) that can better predict future behavior and actionable insight into emerging trends.
At Women's Marketing, we believe that social media is foundational in growing brands and reaching consumers. Jenna and her team of social media experts craft high impact social strategies for brands, including paid social, content strategy, and influencer programs for every goal. Contact us to learn how we've helped countless brands achieve their social media goals through strategic social media marketing.