While Amazon has not offered much financial detail on Cyber Monday and Black Friday, our results are clear: Prime Day, though three months late, was more successful. By the time Prime Day occurred, consumers were ready to begin holiday shopping, and the event kickstarted the ecommerce spending season. Overall, Black Friday/Cyber Monday broke ecommerce records but fell short of expectations; the reasons are likely twofold: consumers started earlier (Prime Day and otherwise) and might be pulling back spend as COVID cases rise and government stimulus stalls. Even still, Amazon reported that it is experiencing its biggest holiday season ever, and attributed the success to the independent businesses on the platform.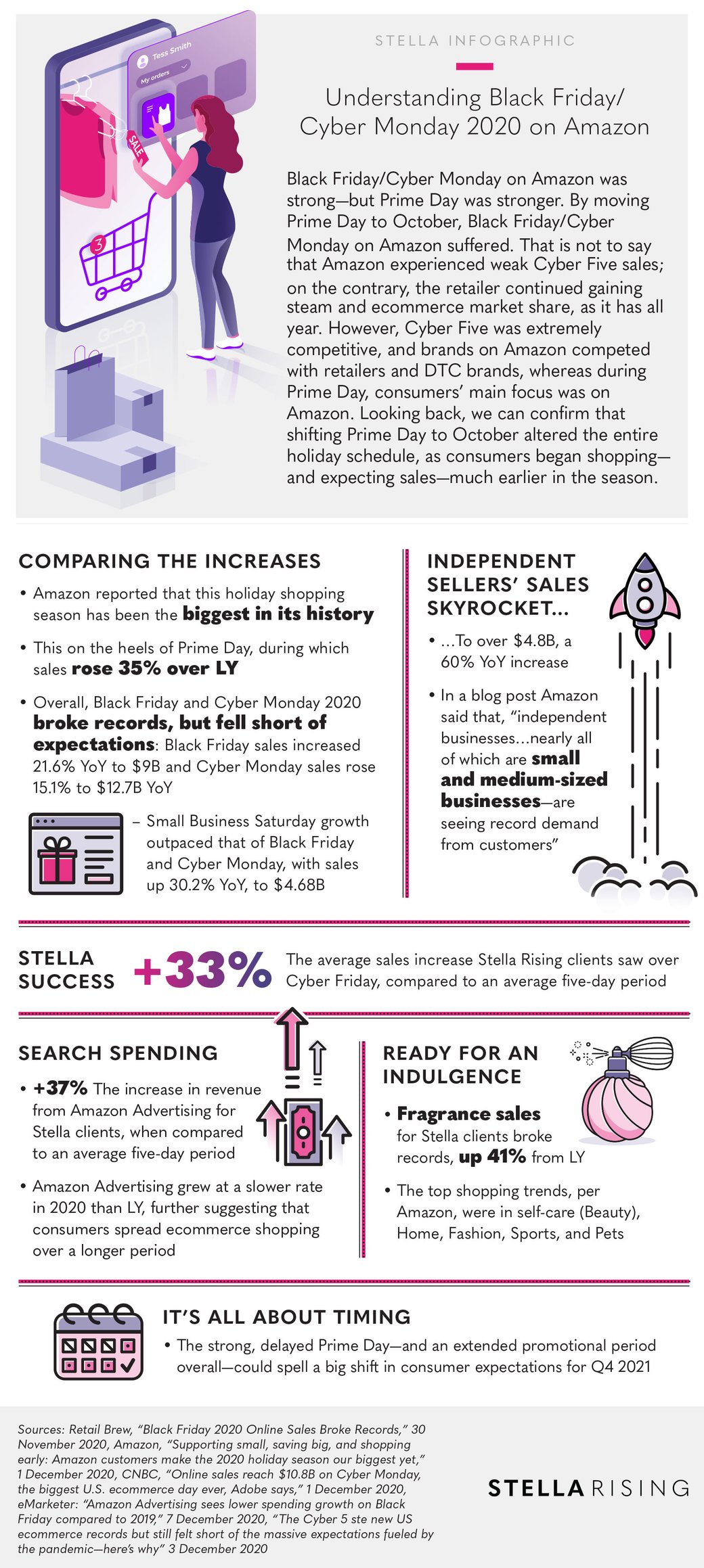 BLACK FRIDAY/CYBER MONDAY VS. PRIME DAY: THE HIGHLIGHTS
Amazon reported that this holiday shopping season has been the biggest in its history

This on the heels of Prime Day, during which sales rose 35% over LY
Independent Sellers' Sales skyrocket t

o over $4.8B, a 60% YoY increase

+33%

The average sales increase Stella Rising clients saw over Cyber Friday, compared to an average five-day period

The strong, delayed Prime Day—and an extended promotional period overall, could spell a big shift in consumer expectations for Q4 2021
A leader in the marketplace era, the Amazon team at Stella Rising comprises first-rate, ex-Amazon talent, passionate about helping brands thrive on the platform. If you are looking to grow your Amazon business in 2021, connect with us.