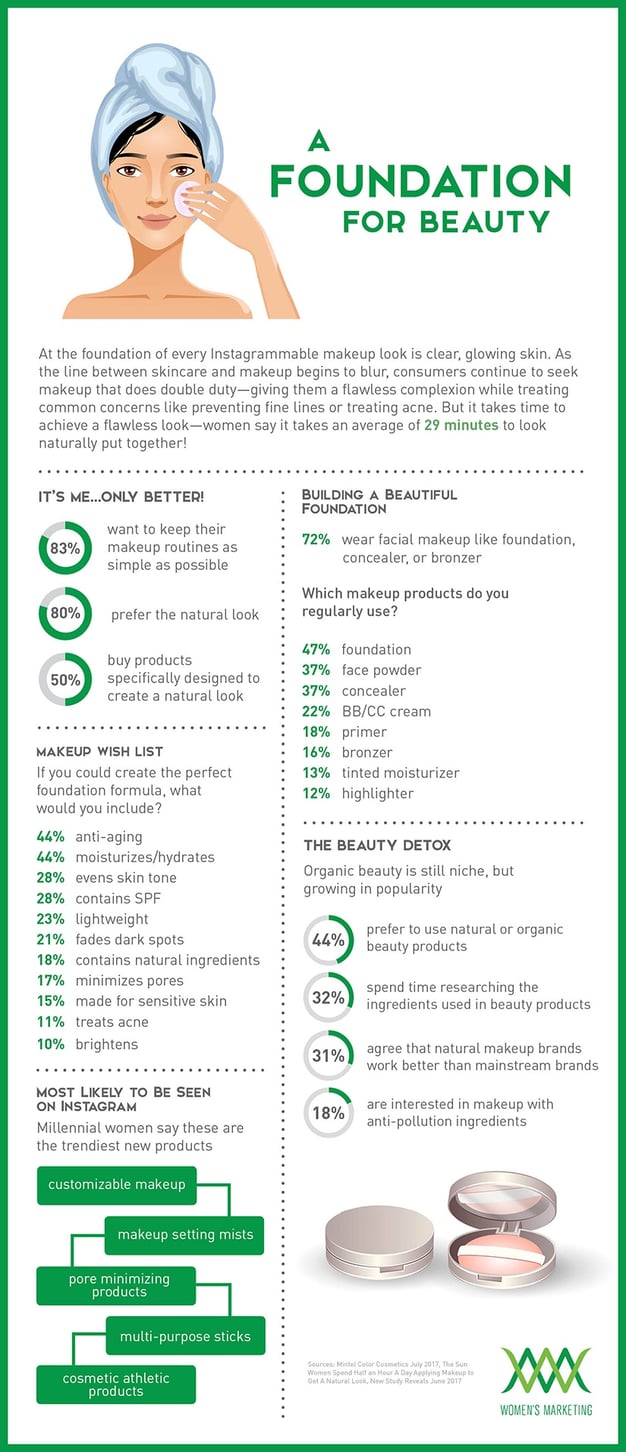 At the foundation of every Instagrammable makeup look is clear, glowing skin. As the line between skincare and makeup begin to blur, consumers continue to seek makeup that does double duty—giving them a flawless complexion while treating common concerns like preventing fine lines or treating acne. But it takes time to achieve a flawless look—women say it takes an average of 29 minutes to look naturally put together! In our infographic, we examine the elements of the perfect foundation makeup and what women look for when they shop for beauty.
The Perfect Foundation: 11 Things Women Want in Foundation Makeup
If they could create the perfect foundation makeup, women say it would include these attributes:
44% anti-aging
44% moisturizes/hydrates
28% evens skin tone
28% contains SPF
23% lightweight
21% fades dark spots
18% contains natural ingredients
17% minimizes pores
15% formulated for sensitive skin
11% treats acne
10% brightens
Want to know more about the American beauty consumer? Contact us to learn how we have helped indie beauty brands grow through our suite of strategic marketing services.