While more than half of Gen Zers still live with their parents, this generation already holds major influence in our economy and in the future of retail. Like Millennials, the majority of Gen Z will continue to rely on their parents and delay big events like marriage and children; they have been raised amidst economic turbulence and the impact of that will be long-standing. However, they have an outsize influence on the purchasing behaviors of their parents and will play an enormous role in how we transform post-pandemic.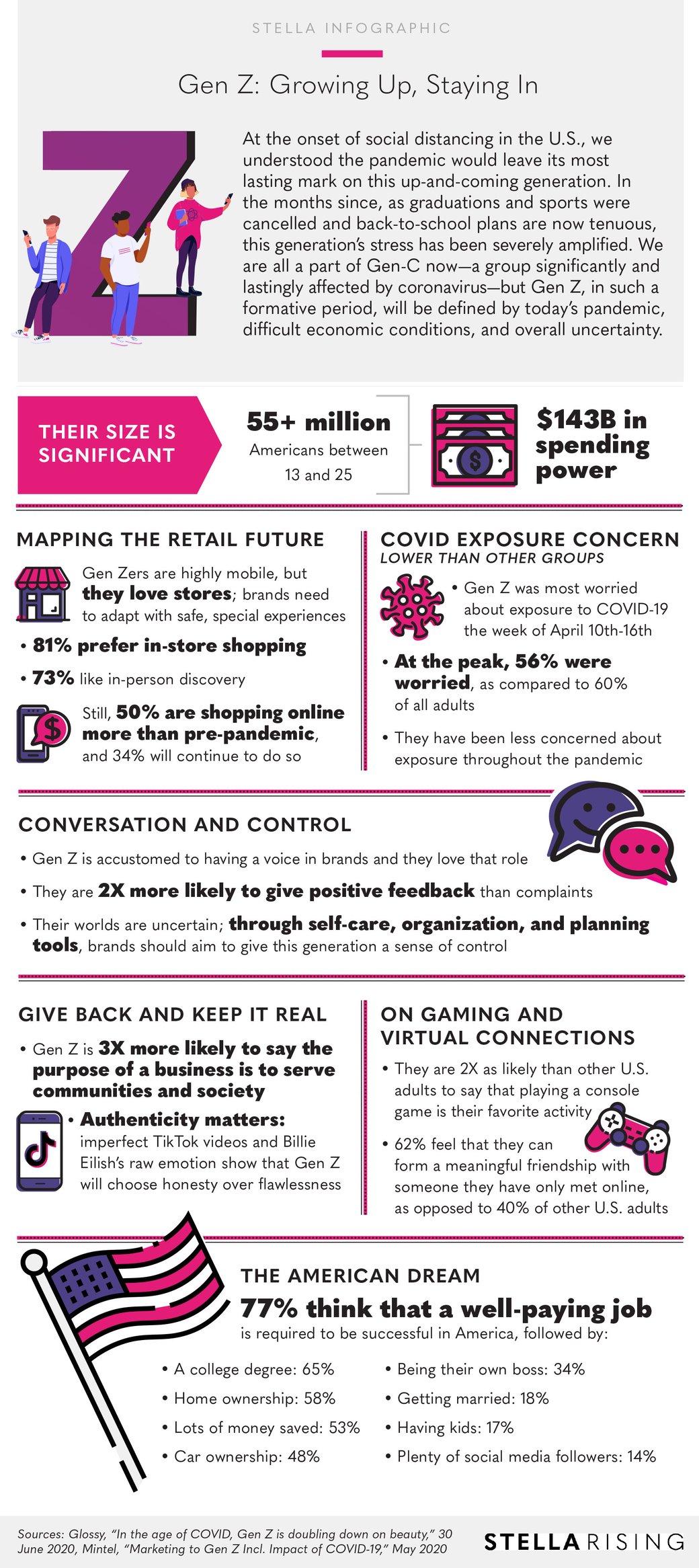 THE TOP FIVE THINGS TO KNOW ABOUT GEN Z RIGHT NOW
This young generation has $143B in spending power.
They are mapping our retail future; 81% prefer in-store shopping and 73% like in-person discovery. Still, 50% are shopping online more than pre-pandemic, and 34% will continue to do so.
They have been less concerned about exposure throughout the pandemic than the rest of U.S. adults.
Gen Z is 3X more likely to say the purpose of a business is to serve communities and society.
62% feel that they can form a meaningful friendship with someone they have only met online, as opposed to 40% of other U.S. adults.
At Stella Rising, research and consumer behavior guide all of our strategies. If you are looking to broaden your brand's exposure and reach a younger audience, connect with us.