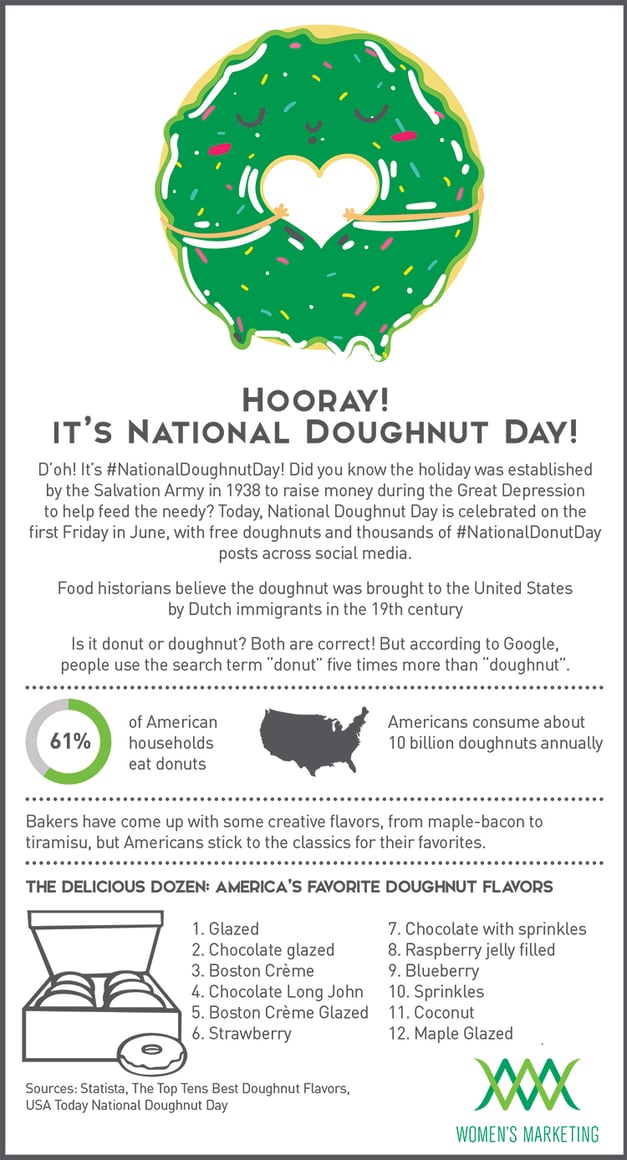 It's National Doughnut Day! Did you know the holiday was established by the Salvation Army in 1938 to raise money during the Great Depression to help feed the needy? Today, #NationalDoughnutDay is celebrated on the first Friday in June, with free doughnuts and thousands of posts across social media. In our infographic, you'll learn how participating in holidays on social and using appropriate hashtags can help drive awareness for your brand.
Five Facts About National Doughnut Day
1. America's favorite doughnut flavor is glazed
2. 61% of American households eat doughnuts
3. American's consume about 10 billion doughnuts annually
4. Donut or Doughnut? Both spellings are correct
5. Dutch immigrants brought the doughnut to America in the 19th century
Women's Marketing offers a suite of marketing services, including social, SEO/SEM, influencer strategy and media services. Contact us to learn how our full-funnel approach has helped brands grow.