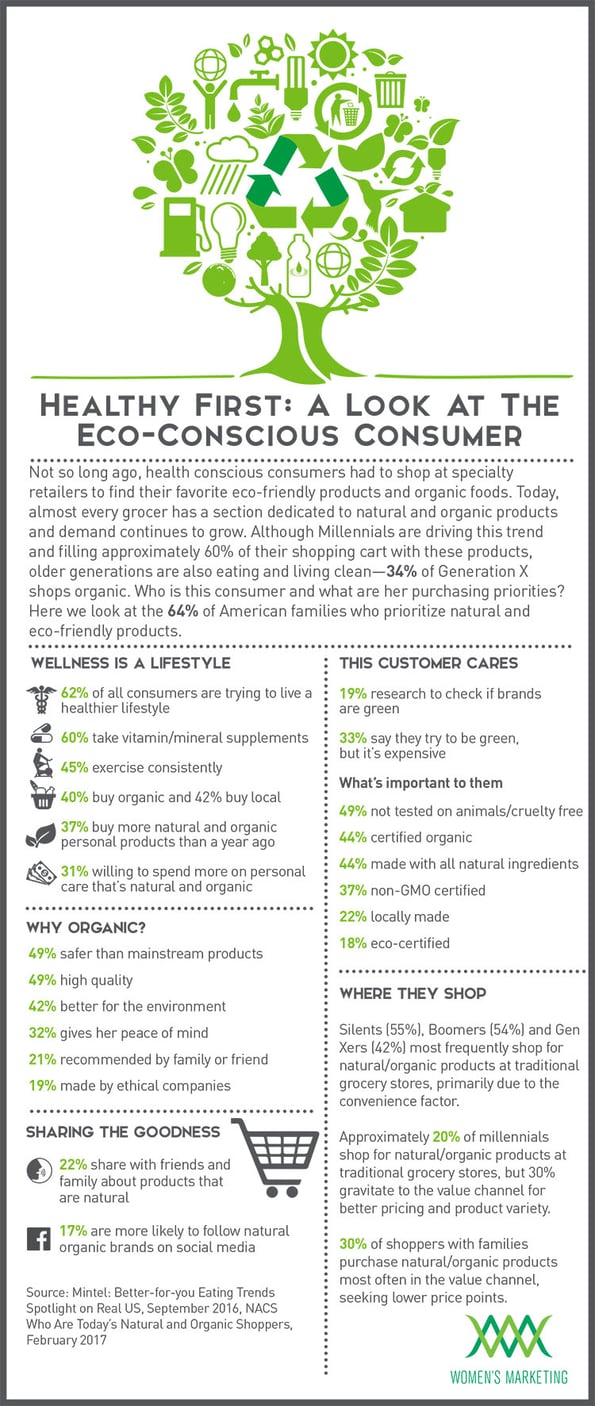 Not so long ago, health conscious consumers had to shop at specialty retailers to find their favorite eco-friendly products and organic foods. Today, almost every grocer has a section dedicated to natural and organic products and demand continues to grow. Although Millennials are driving this trend and filling approximately 60% of their shopping cart with these products, older generations are also eating and living clean—34% of Generation X shops organic. In our infographic we explore the purchasing priorities of the health and wellness consumer.
Who Is The Wellness Consumer?
5 Facts You Need To Know
1. 64% of American families prioritize organic, natural, and eco-friendly products when making buying decisions
2. 62% of all consumers are trying to live a healthier lifestyle
3. 49% of consumers beleive that organic foods are better quality than conventionally grown products
4. Almost half of consumers who buy eco-friendly products say their primary concern is purchasing products that are cruelty free and not tested on animals
5. 22% share their favorite products with friends and family on social media
Women's Marketing dives deep into the consumer journey to understand how to reach her throughout her day. Contact us to learn about our suite of marketing services and discover how we can help your brand reach the consumer that matters most.