Despite endless disruption at retail, in-store beauty shopping isn't going away anytime soon. Knowing that the omnichannel beauty consumer is buying products everywhere, we took a look at her in-store path to purchase when it comes to Ulta and Sephora. Learn more about the full study, which includes how women buy beauty across channels, from mass to Amazon.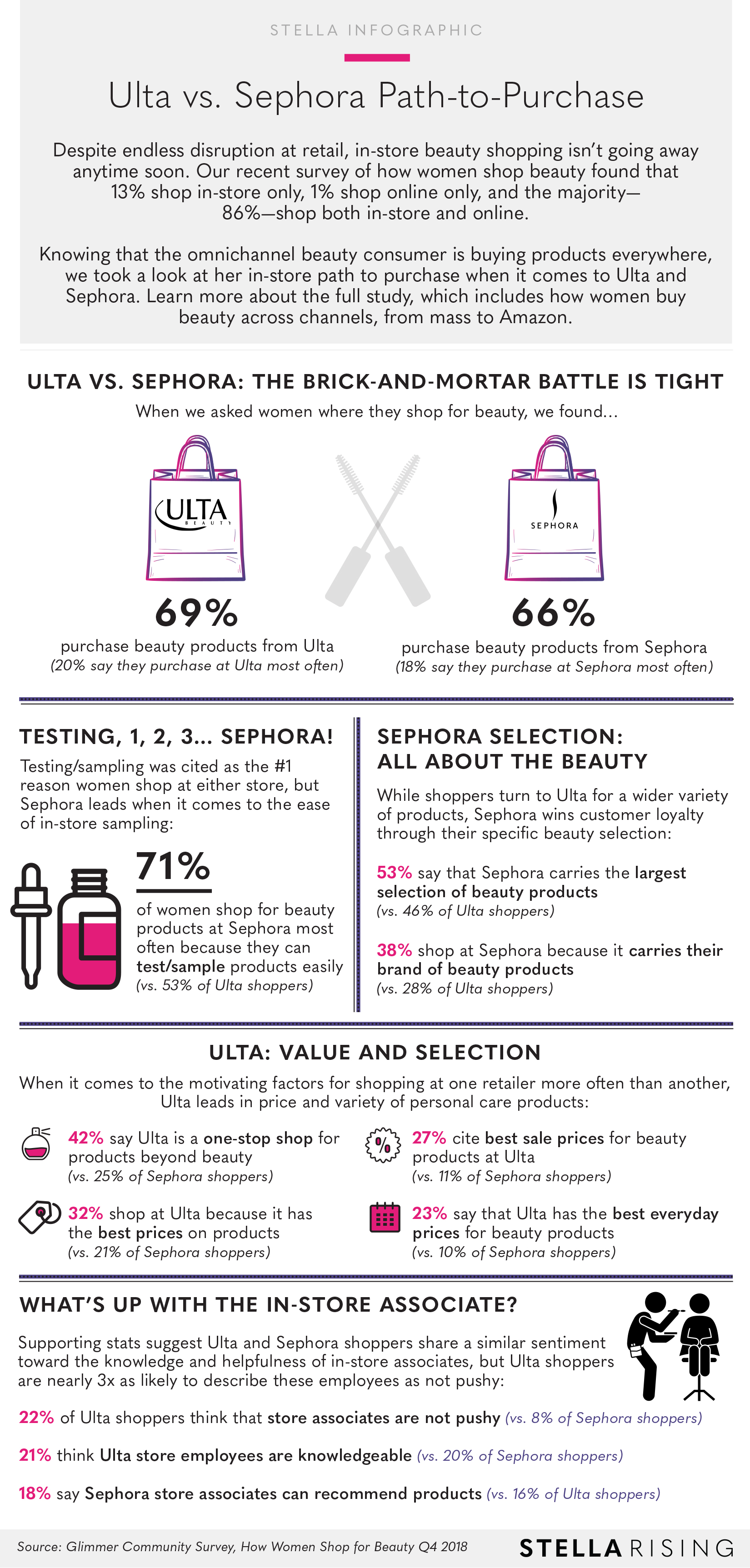 Stella Rising is the top independent media, marketing services, and business consulting firm for rising star brands, with extensive experience in beauty, food, health, and retail.
Ready to shine? Reach out today!