Our latest infographic sheds light on how younger generations of women are changing the hair color industry. Though concerns with at-home hair color are still abundant, inspiration and a sense of adventure are on the rise. There is much to be gained for brands who solve for the remaining hesitations: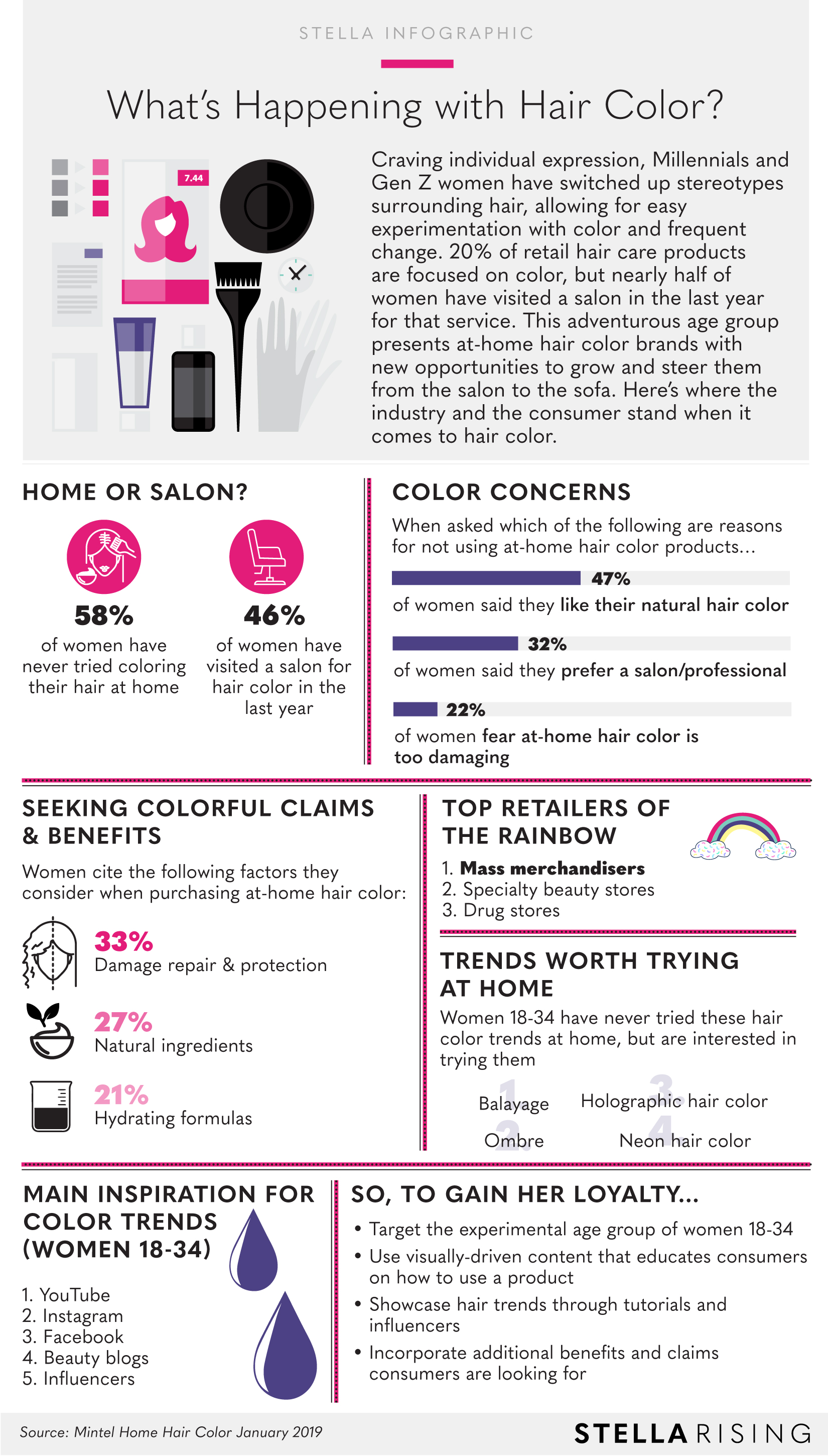 Stella Rising is the agency for rising star brands, with extensive experience on the consumer.
Looking for more insights? Reach out today!