In 2017, after twenty years of decline, Toys "R" Us filed for the third largest bankruptcy ever. With this massive marketplace change in mind, we surveyed our Glimmer Community to understand where women are shopping for toys now. As with the beauty industry, Walmart and Amazon are competing for the ownership of this significant market. And with toy sales predicted to grow over the next five years, now is the time for retailers to win her toy shopping dollars. But will they be able to secure her loyalty? 61% of respondents said that they would like for Toys "R" Us to return, and they might even be getting their wish.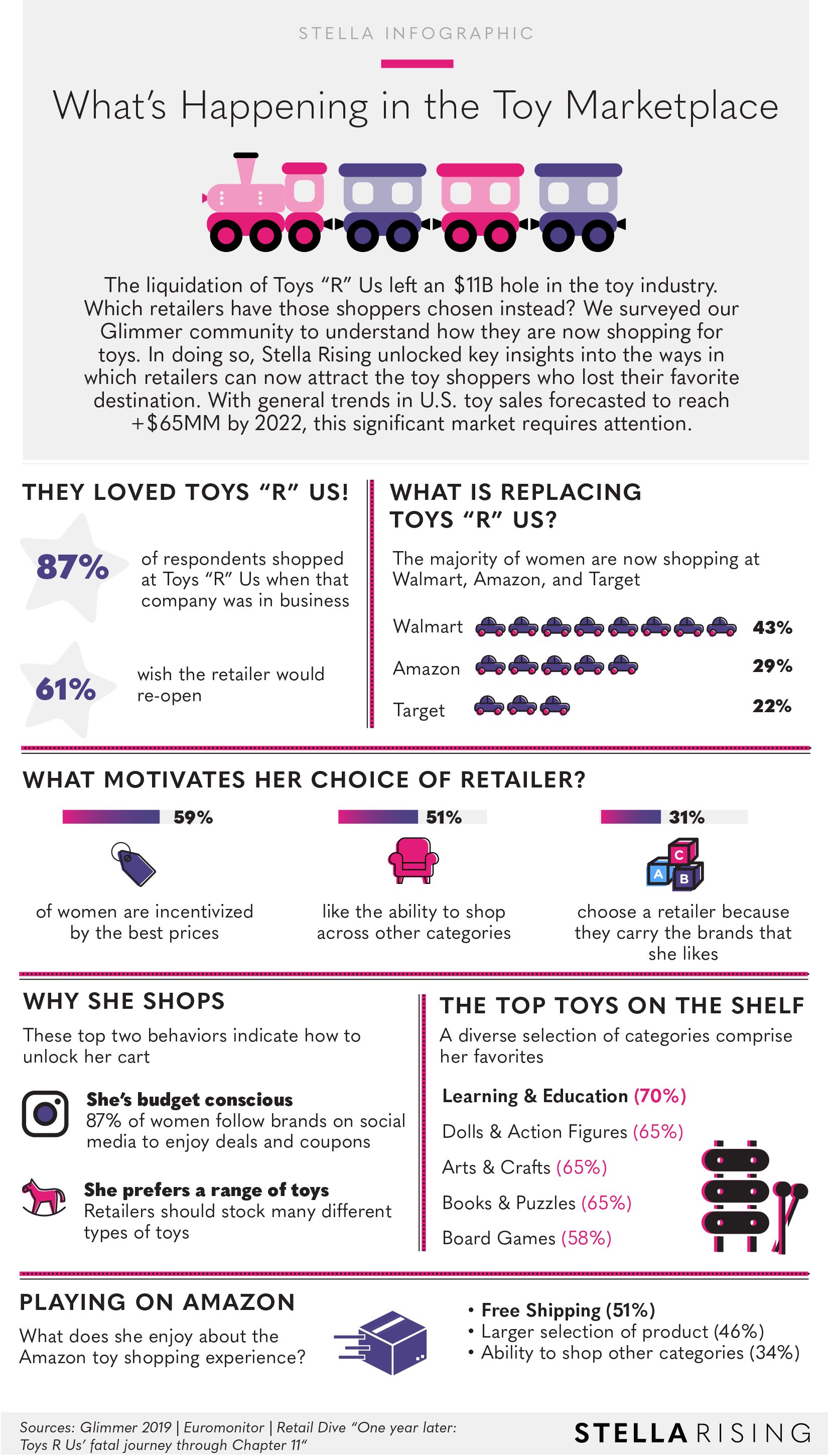 Stella Rising is the top independent media, marketing services, and business consulting firm for rising star brands, with extensive experience in beauty, food, health, and retail.
Ready to shine? Reach out today!