February 8, 2017
Women's Marketing, a leading marketing and media services agency for emerging and high growth brands, is pleased to announce that Brandon Heagle has been appointed Chief Digital Officer as part of the agency's ongoing expansion into marketing strategy, digital consulting and advanced analytics.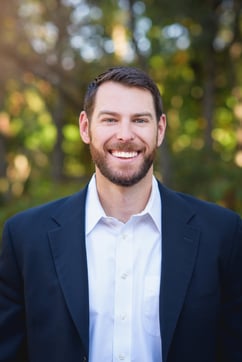 "Brandon is a vital addition to our leadership team at a time when our clients' need for understanding cross channel attribution and ecommerce performance is growing rapidly," says Women's Marketing CEO Andrea Van Dam. "Brandon is a true digital visionary and a proven marketer of brands in search of high growth."
With nearly twenty years' experience in internet technology, Brandon anticipated and helped shape the digital age we all experience today. As an entrepreneur, he spent the last fifteen years building performance-based agency Flying Point Digital, specializing in retail and e-commerce. As CEO, Brandon led Flying Point through the acquisition process with Women's Marketing in 2015; he is also a co-founder and an active advisor to Cross Pixel, Inc., a programmatic data and insights company. Brandon has a B.S. in Finance and Computer Science from the Carroll School of Management at Boston College, and began his career with Oracle Corporation.
Heagle shares, "My passion is uncovering insights from data sets, to help brands make meaningful marketing decisions. I'm excited to be part of Women's Marketing, which has uniquely served the Indie brand sector for over 30 years – specializing in helping grow emerging brands targeting women."

"With Brandon's expertise and leadership we are able to serve our clients holistically across all path-to-purchase marketing and communication channels" adds Van Dam. Brandon will oversee a team of 50+ experts he has assembled, including the company's programmatic trade desk, social, search, analytics, and media strategy. "These digital services are a critical piece of our clients' marketing mix and have been fueling our company's growth and strong client retention rates. This is a strategic appointment for Women's Marketing and signals the next phase of our evolution as a marketing partner to digital-first indie brands.
Brandon and his team partner with clients including Iredale Mineral Cosmetics (Jane Iredale), Lime Crime, Canyon Ranch, Australian Gold, Drybar, and First Aid Beauty. Sarah Steven, VP of Marketing at Iredale Mineral Cosmetics shares "We started working with Brandon and team in 2015 and have been thrilled with our ROI across Search, Social, SEO and Display/Video. We continue to try new things and have found these initiatives complement our offline marketing efforts really well."
Read more in: Yahoo Finance