Welcome to our second edition of Now + Next, a series with consumers insights brands need to get from the now to the next. Stella Rising helps brands drive growth at every stage, and in this report we illuminate ways beauty brands can shine in the new landscape. Using proprietary research driven by our community of engaged consumers, this report on beauty and personal care illustrates how shopping behaviors have changed in the last six months and—just as notably—how they have stayed the same. We focus on new, persistent behaviors as they point to what consumers will expect from brands—and how they will want to shop—in the coming months and years.
Download your copy through the form on this page.
Looking for more?
Find Now + Next 01: Grocery here.
Discover our top beauty trends for 2021 here.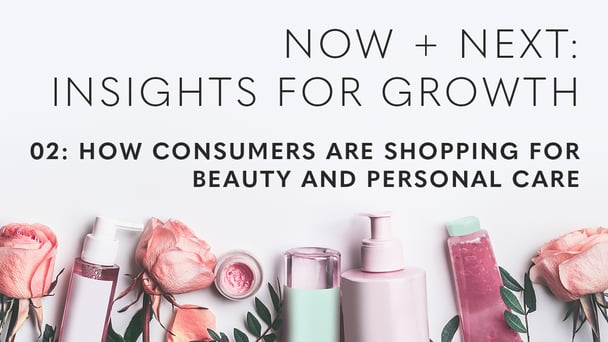 Preview the Contents of this Report
Introduction
THE UPDATE: BEAUTY AND PERSONAL CARE
Patterns in Discovery
Scroll, Double Tab, Filter, Add to Cart
Amazon: A Beauty Destination
The Role of Beauty Brand and Store Retailer Websites
Conclusion