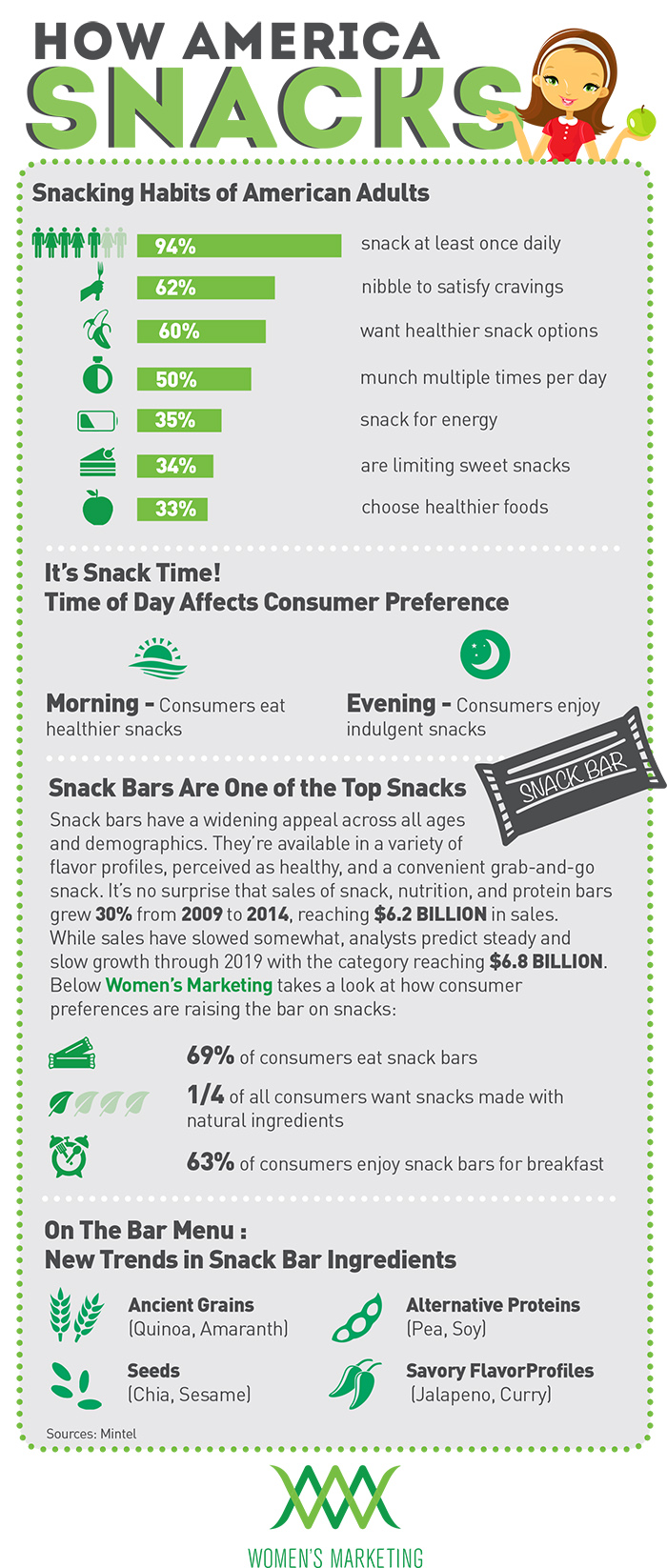 What are the snacking habits of American adults?
Hectic schedules and a need to eat on-the-go has created a nation of snackers. In fact, 94% of Americans munch on a snack at least once a day and women snack more frequently than men. As manufacturers strive to stand out in this crowded category, knowing what drives consumers to choose one snack rather than another is vital to stay competitive in the $374 billion worldwide snack food industry. Our infographic takes a look at the snacking habits of Americans and the taste preferences shaping the category.
Want your brand to be the go-to nosh in the snack food industry? Contact Women's Marketing and tap into our experience in reaching female consumers when, and where, they're most receptive.