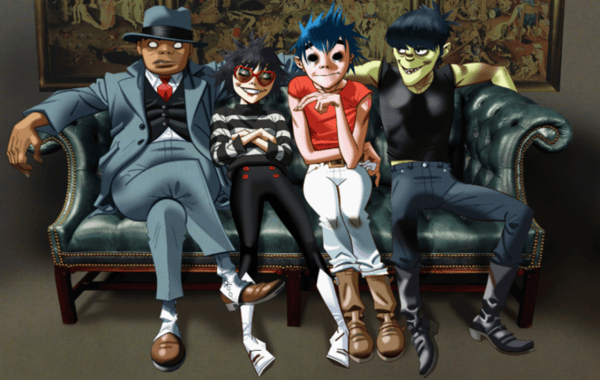 Augmented Reality and VR take Center Stage with Gorillaz
If you like augmented reality and new music, you're in luck!
Earlier this week, Gorillaz released a new, immersive app which allows fans to step inside the Gorillaz house from their most recent music video Saturnz Barz (Spirit House).
Developed and powered by Deutsche Telekom, Gorillaz App combines AR, VR and 360-degree environments allowing users to interact with the rooms from the video. The app will continually be populated with new content leading up to the band's new album release on April 28th. To celebrate the release of the album, the band will be hosting an in-app "house party" before the 28th where users can preview the album. The "party" is billed as "the largest ever geo specific listening experience bringing people together across 500 locations, from Tokyo to Santiago."
This isn't the first time musicians launched apps to help promote music, but it is the first we've seen utilize AR and VR. AR/VR has seen tremendous growth over the last year with implementation into platforms such as Snapchat and Facebook, and apps like Pokémon Go. With the technology in-market for a little over a year now, experts say that mobile AR could become the primary driver of a $108 billion VR/AR market by 2021.
Digital marketers can expect the AR/VR world to continue to expand. At last year's F8 conference for developers, Facebook discussed the idea of "social VR," in which Facebook would help users have social experiences within virtual worlds.
Social media users are continually looking for more from brands on social platforms. The idea of following a brand to engage with branded content is slowly slipping away as social users are more and more looking for fully immersive experiences - both in-person and virtually. Users will start expecting brands to have mixed reality experiences in 2018, which means it's time to start building your strategy now.
The Gorillaz App is currently available for Apple and Android users.