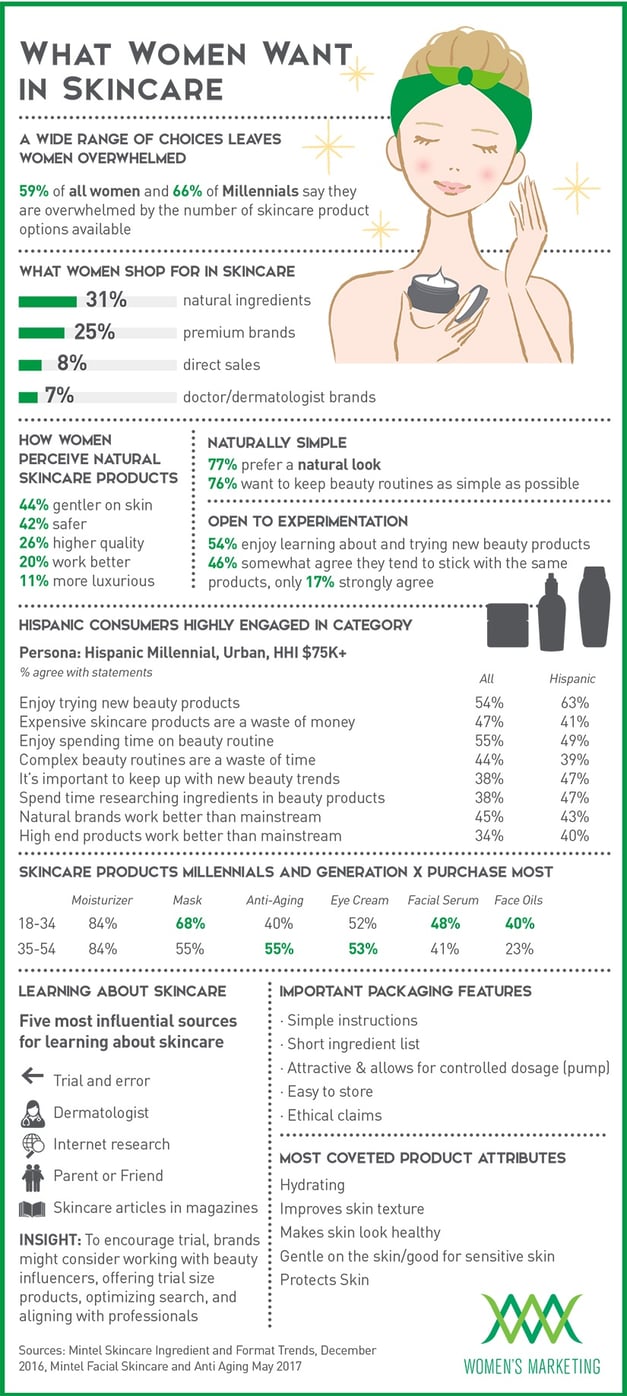 A wide range of choices in facial skincare leaves women overwhelmed! Although more than half of all women say they enjoy trying new beauty products, the abundance of products, benefits, and ingredients can leave them feeling confused and unsure about what to buy. In our infographic, we illustrate the perceptions about skin care, which products Millennials and Generation X consumers purchase most, and the five most influential sources for learning about skincare.
Five Most Influential Sources Women Use to Learn About Skincare
1. Trial and error
2. Dermatologist/Professional
3. Internet research
4. Parent or friend
5. Skincare articles in magazines
Women's Marketing offers insight into how consumers perceive, discover, and shop for brands. Our insights guide marketing and media strategy. Learn how Women's Marketing's suite of marketing services, from SEO to social media, can help your brand reach its potential.