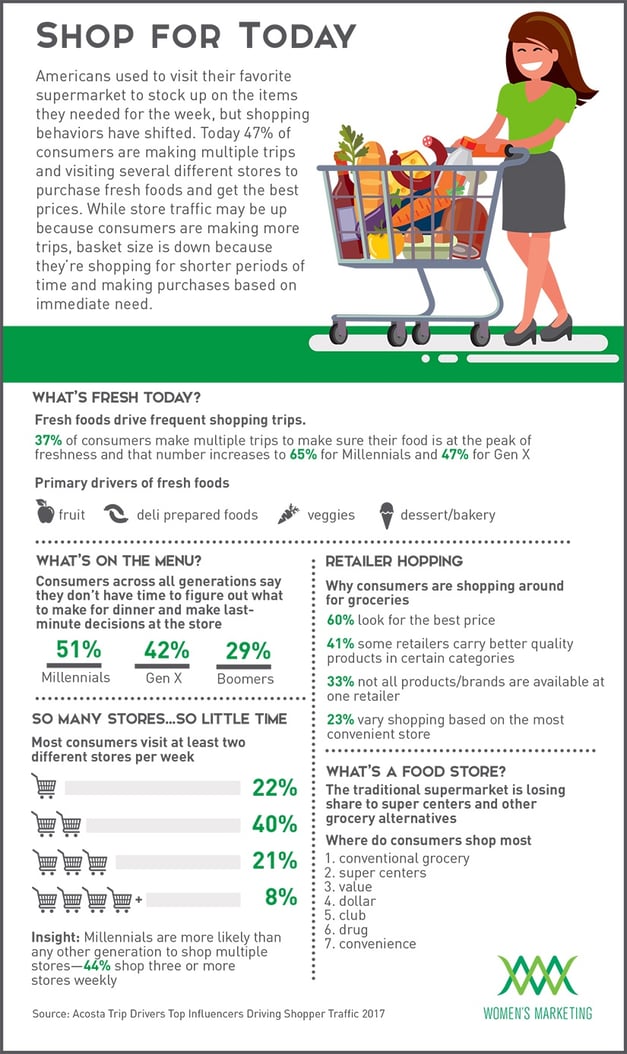 Americans used to visit their favorite supermarket to stock up on the items they needed for the week. But
shopping behaviors have shifted
, today, many consumers are making multiple trips to several different stores to purchase fresh foods and visiting different stores get the best prices. While store traffic may be up because consumers are making more trips, basket size is down because they're shopping for shorter periods of time and making purchases based on immediate need. In our infographic, we look at consumer shopping habits in 2018 and how this will impact both brands and retailers.
Retailer Hopping
Consumers shop different retailers for better prices, quality, variety, and convenience
60% shop around for the best price
41% some retailers carry better quality products in certain categories
33% not all products/brands are available at one retailer
23% vary shopping based on the most convenient store
As consumer behavior shifts, marketers must keep up. Our insights practice keeps our clients informed of the latest trends and research. Contact us today to learn more.