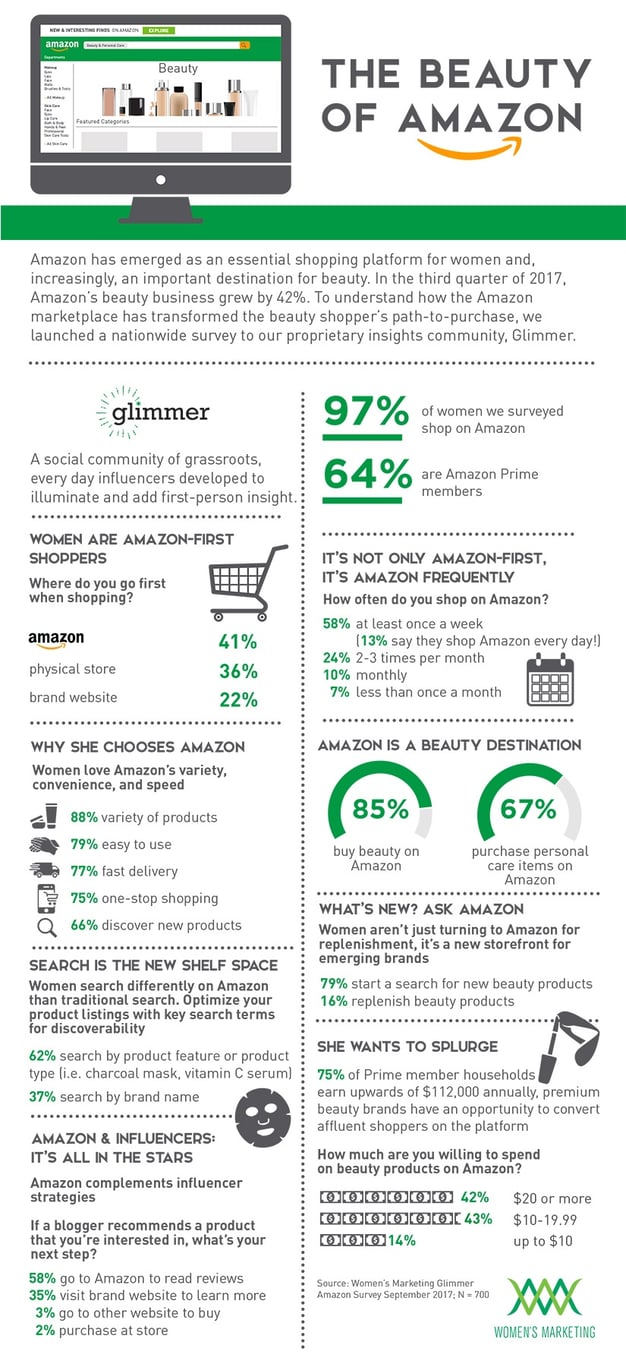 Amazon has emerged as an essential shopping platform for women and, increasingly, an important destination for beauty. In the third quarter of 2017, Amazon's beauty business grew by 42%. To understand how the Amazon marketplace has transformed the beauty shopper's path-to-purchase, we launched a nationwide survey to our proprietary insights communtiy, Glimmer. Our infographic explains what we learned about how they discover beauty on Amazon, how influencers impact her decision making, and how much she'll spend on beauty.
10 Things You Should Know About the Amazon Beauty Shopper
97% of women surveyed shop on the platform and 64% are Prime members
85% buy beauty products on Amazon and 67% purchase personal care items
41% go to Amazon first, before a physical store or brand website
62% search by product feature or product type and 37% search by brand name
55% of women go to the e-commerce platform to read reviews of beauty products
58% shop there at least once a week
42% would spend $20 or more on a single beauty product
Uncover the best Amazon marketing strategy for your brand. Contact us today to get started.