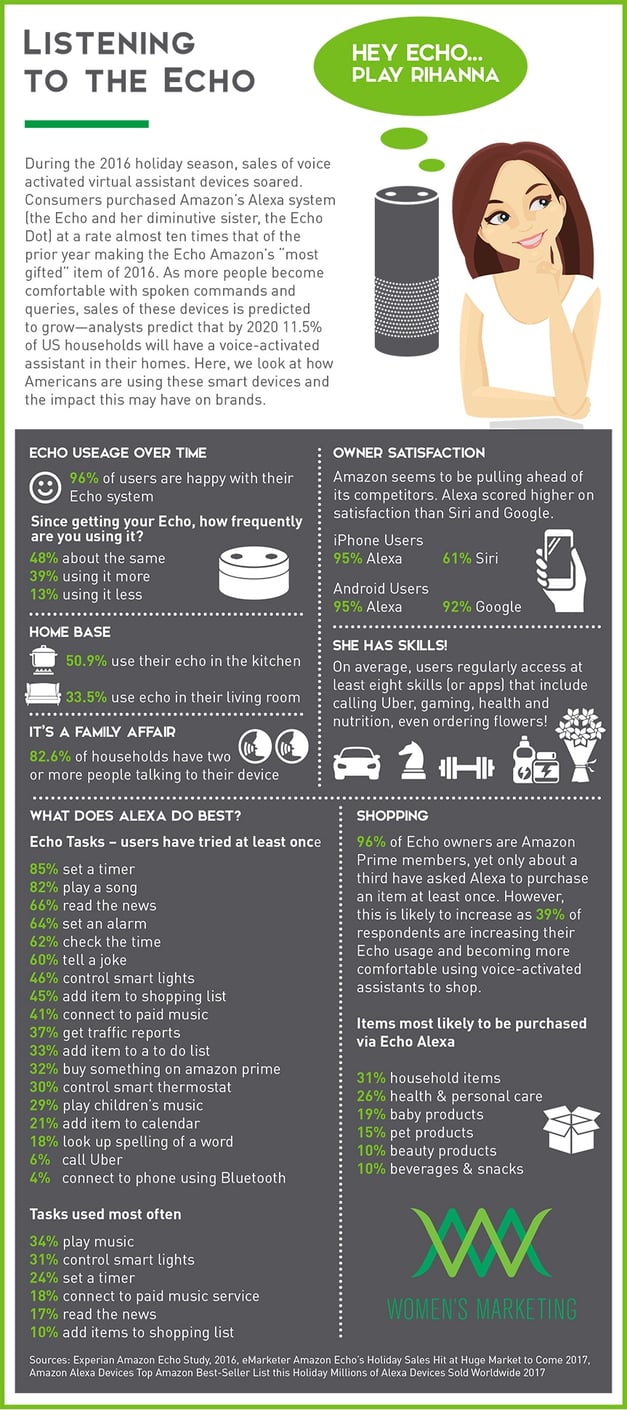 During the 2016 holiday season, sales of voice activated assistants soared. Consumers purchased Amazon's Alexa system (the Echo and her diminutive sister, the Echo Dot) at a rate almost 10 times that of the previous year, making the Echo Amazon's "most gifted" item of 2016. As more people become comfortable with spoken commands and queries, sales of these devices are predicted to grow. Analysts believe that by 2020, 11.5% of U.S. households will have a voice-activated system in their homes. In our infographic, we help marketers understand how, when, and where consumers use voice-activated assistants.
How Do Consumers Use Voice-Activated Assistants (Amazon Echo)?
1. More than half use Echo in their kitchen
2. 31% use Echo to purchase household items
3. 34% play music on their device
4. 82.6% of owners have two or more users
5. 39% say they are increasing their Echo usage
Want to know more about the challenges and opportunities facing brands today? Contact us to learn how our suite of marketing services can help build your brand.