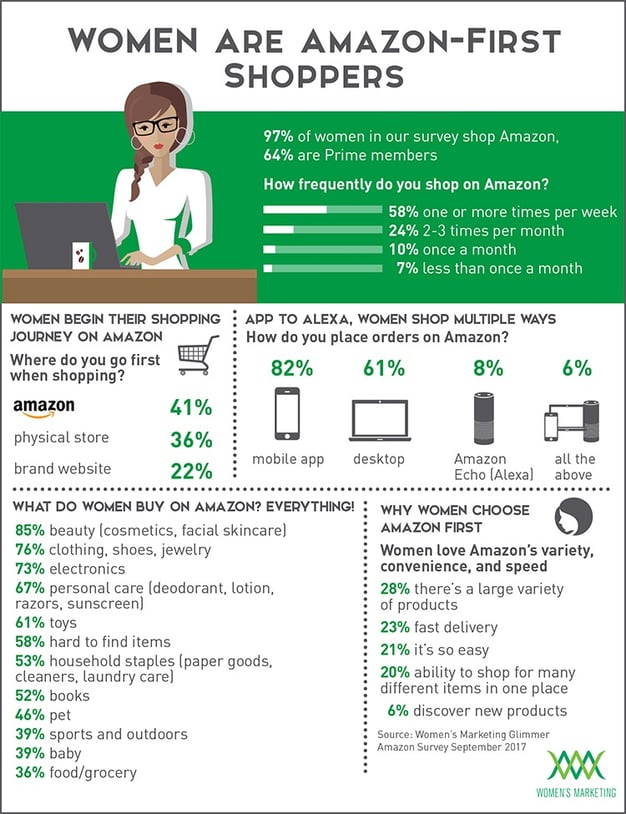 Through our insights community, Glimmer, Women's Marketing launched a study into how female consumers shop on Amazon. Our study revealed surprising insights into how frequently women shop on the platform, what they buy, and why its is their first choice when shopping for products they need.
What we learned:
97% of women surveyed shop on Amazon
58% shop on the site one or more times per week
41% begin their shopping journey on Amazon
85% of women buy beauty and personal care on Amazon and more than one third buy food.
Glimmer is the Women's Marketing proprietary insights community, developed to activate and illuminate on behalf of our partner brands. Our community members are grassroots influencers who love to share their opinions and thoughts, fueling first-party qualitative insights in real time, from real women. Learn more about our Glimmer community and discover how we can activate them on behalf of your brand or learn more about our Amazon marketing services.