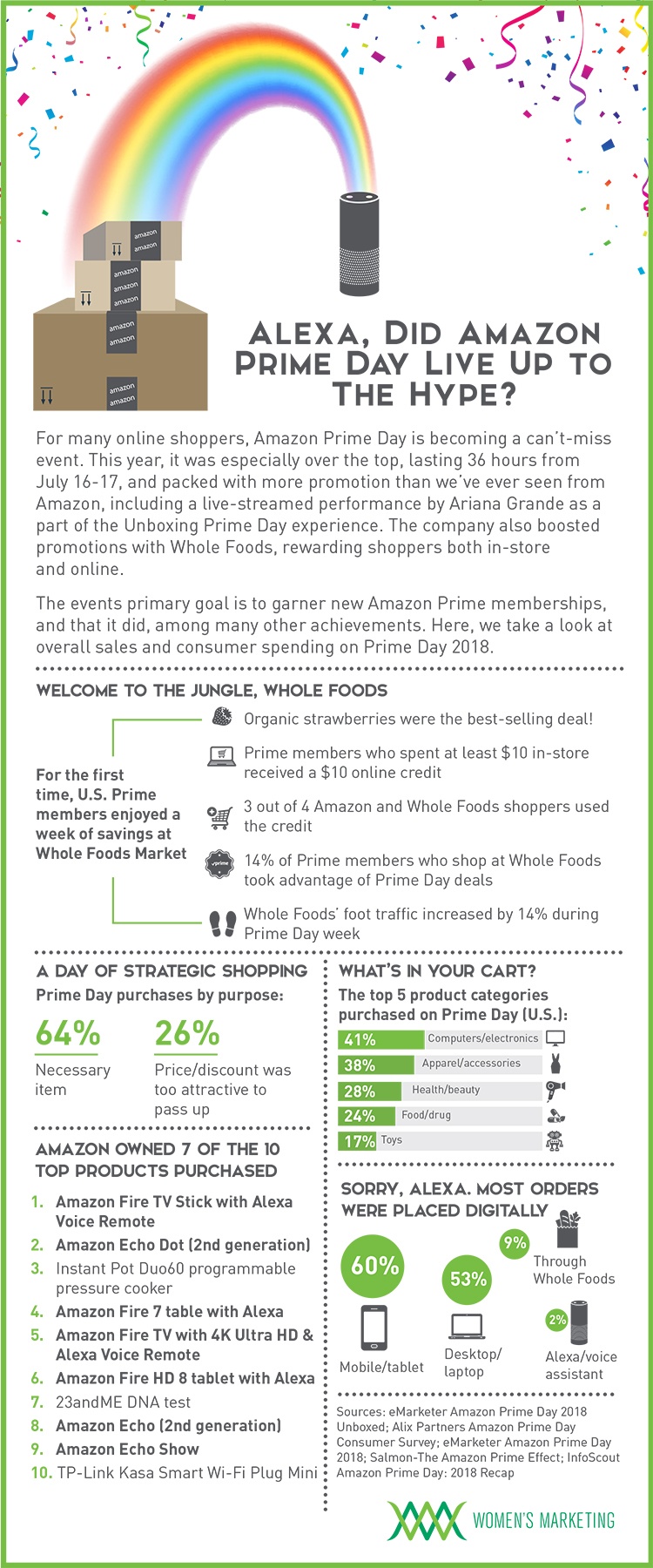 For many online shoppers, Amazon Prime Day is becoming a can't-miss event. This year, it was especially over the top, lasting 36 hours from July 16-17, and packed with more promotion than we've ever seen from Amazon, including a live-streamed performance by Ariana Grande as a part of the Unboxing Prime Day experience. The company also boosted promotions with Whole Foods, rewarding shoppers both in-store and online.
The primary goal of the event is to garner new Amazon Prime memberships, and that it did, among many other achievements. Here, we take a look at overall sales and consumer spending on Prime Day 2018.
Whole Foods Entered the Game
Prime members who spent at least $10 in-store received a $10 online credit.
14% of Prime members who shop at Whole Foods took advantage of Prime Day Deals.
Top Products? Amazon, Amazon, Amazon...
Amazon owned 7 out of the 10 top products purchased.
Computers and electronics led the way with 41% of consumers spending in that category.
Alexa, Can You Hear Me?
60% of orders were placed on mobile or tablet, and only 2% via Alexa voice assistant.
Women's Marketing provides expert media, marketing, and e-commerce strategy, including Amazon Services. Contact us today to learn how we can help your brand!