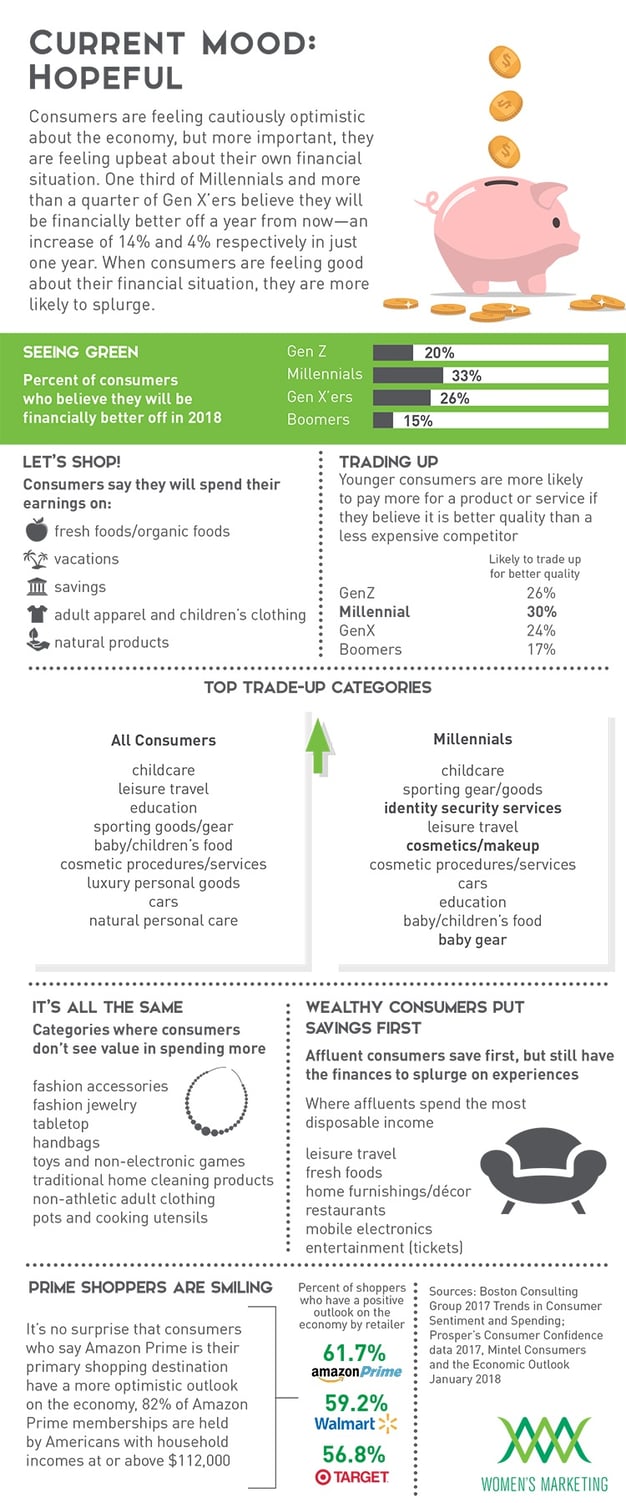 American consumers are feeling cautiously optimistic about the economy, but more important, they are feeling upbeat about their own financial situation. One third of Millennials and more than a quarter of Gen X'ers believe they will be financially better off a year from now—an increase of 14% and 4% respectively in just one year. When consumers are feeling secure about their financial situation, they are more likely to splurge. In our infographic, we look at how these trends are impacting consumers, how they plan to spend their extra income, what they're willing to spend money on – and what they're not.
Seeing Green: American Consumers and The Economy
Consumers beleive they will be financially better off in 2018 (%).
20% Gen Z
33% Millennials
26% Gen X'ers
15% Boomers
Women's Marketing offers deep insights into consumers, how they shop, and the products they buy. Contact us to learn more about our suite of marketing services can help your brand grow.