Indie brands are innovative, nimble, and often present an authentic message or mission which consumers are eager to support. Increasingly, these newcomers are stealing share from category leaders and causing a stir in the marketplace. Brands that once were category leaders are taking an "if you can't beat them, buy them" approach and acquiring indie brands to remain competitive. While having a unique product or position can attract interest from investors, it's not enough. Rich Zeldes, EVP Managing Director at Women's Marketing, spoke with Maria Steingoltz, Managing Director at L.E.K. Consulting, a consulting firm with a retail focus on food/beverage and beauty and personal care, to learn what makes a brand a strong target for acquisition.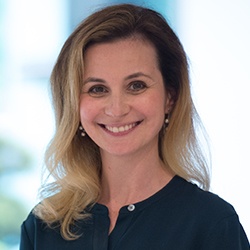 Zeldes: For the past few years we've seen legacy food companies investing in indie brands to add natural and organics to their portfolio. Do you expect this trend to continue? What are strategic buyers looking for in the health and wellness and food and beverage categories?
Steingoltz: Yes, I expect that this trend will continue. As consumers, we are moving toward holistic wellness, which means that what we both put into our bodies as well as onto our bodies is becoming increasingly important.
In terms of what strategics are looking for in fast-growth brands, I think it really comes down to a few key things. First, brand resonance and authenticity are very important. Consumers are looking for brands with an authentic story and a message or mission which they can get behind, so the brand's story is incredibly important. Second, strategics are looking for brands that are unique and fill a gap in the market. For example, in food, as consumers become increasingly health and environmentally focused, demand for plant-based products is increasing as is demand for healthy snack options. Finally, strategics are looking for brands with a proof point—they want brands that have already gained distribution in at least one channel, gained shelf space, and already have sales. Despite this need for a proof point, it is important to note that strategics are increasingly considering companies and brands at earlier stages and taking on more of the burden of growing the businesses themselves.
Zeldes: Do you think food and health brands will start collaborative incubators or accelerators (similar to beauty) to capture the next big thing?
Steingoltz: Absolutely. Many big food companies, such as General Mills with their 301 Inc. Group business segment, Campbell's Soup with its ownership of Acre Venture Partners, and Kellogg's eighteen94 Capital venture arm, are approaching this a little differently in that they are setting up Corporate VCs. However, there are also several big food companies that are investing in creating incubators and accelerators whose programs last from three to six months and some require little-to-no equity from the startups. Some examples include Chobani's Food Incubator ("Chobani Incubator"), and Land O'Lakes Dairy Accelerator Program. Even for those companies who haven't started their own corporate incubator, accelerator, or VC fund, many have partnered with other companies or invested in existing incubators and accelerators such as Foodtech Accelerator Silicon Valley - Plug and Play Tech Center, a Silicon Valley accelerator whose partners include Hershey, PepsiCo, Tyson, and Smithfield, among others.
Zeldes: Consumer interest in natural/organic has been increasing over the past several years. How are consumer expectations evolving?
Steingoltz: As interest in natural / organic products has increased, consumers expect to find these products in more mainstream channels instead of having to go to specialty channels. Consumers are also expecting a greater level of transparency. For example, there has been a lot of confusion and questions around products with the claim "all natural." When this claim was first found on products, consumers tended to trust it, but after some high-profile examples of companies using "all natural" claims on products containing high fructose corn syrup, maltodextrin, and other "unnatural" ingredients, consumers are increasingly skeptical and confused by the "all natural" claim. This confusion originates due to the difficulty in defining what exactly "all natural" means. It tends to mean different things to different people and, unlike with organic, the U.S. Food and Drug Administration (FDA) has not yet issued an official definition of "natural" nor have they engaged in any rulemaking to establish a formal definition for the term. Many in the industry expect and hope that the FDA will address natural claims soon in response to both the request of consumers (via consumer petitions) and of some Federal courts, but no timeline for when this may happen has been released.
Zeldes: Where do you see space for innovation in personal care, wellness, and food? Where's the white space?
Steingoltz: I think one of the biggest white spaces is around personalization at an affordable price point, especially in beauty. By moving away from a "one size fits all" set of offerings and instead utilizing information gathered on a person's genetic composition and lifestyle choices, beauty companies can fill a gap by designing products that best meet an individual's specific needs.
Traditionally, companies have made products with certain specifications (e.g., foundations in ten different colors) and consumers can choose from within that predetermined set of choices. Recently, beauty brands, such as Rihanna's Fenty Beauty, have experienced success by increasing the number of options to 40 different shades of foundation. This proves that there is room for innovation and increased personalization in this space. However, this still creates a construct in which the consumer has to choose the "best" option from a predetermined list of choices instead of providing them with a product that is made specifically for them.
The next-generation personalized beauty market remains relatively small today, but is experiencing rapid growth as consumer awareness increases and more startups enter the space. Trends toward customized experiences, consumers increasingly embracing e-commerce (and the vast amount of consumer data that comes along with that), "the quantified self" (the movement toward quantifying personal characteristics to track and improve appearance) enabled by modern technology, and scientific advancements are all converging to spur growth in the personalized beauty sector. Currently, personalized beauty is a luxury offering, but as these trends grow in strength, it is likely to become more mainstream.
Zeldes: In terms of ecommerce distribution, where should emerging brands focus their efforts—direct-to-consumer or through Amazon or a combination of ecommerce players?
Steingoltz: All three. The ecommerce market is still evolving, it's still the Wild West in some ways, so while companies need to be strategic and can't try to be all things to all people, it's still important to have a presence across a myriad of ecommerce platforms. For example, a brand may want to use direct-to-consumer efforts primarily to communicate with customers and educate them about your product(s), not as a way to transact. Meanwhile, a brand can sell its products through Amazon and other ecommerce sites. The important thing is that companies and brands don't ignore any of the channels, as they can all provide opportunities to market and sell, and for customers to engage with, their products and their brands.
Zeldes: Does the natural food shopper have a preferred place to shop, (e.g., Whole Foods)? Or is she willing to go natural in a different shopping environment, such as a C-store?
Steingoltz: While natural food shoppers do have preferred places to shop for natural / organic foods today, shoppers are willing to go natural in different shopping environments, especially when these channels provide perceived value to the shopper. In fact, while most natural food shoppers tend to purchase natural / organic products at a traditional grocery store, the Millennial natural food shopper and shoppers with families are increasingly looking to the value channel (e.g., discount, private-label focused stores such as Trader Joe's, Aldi, etc.) to purchase these products, taking advantage of better pricing and more product variety.
Shoppers have proven that they are willing to go natural in a different shopping environment, which could include C-stores, but some channels are definitely better suited than others. For example, C-stores typically have a smaller footprint, which means that they need SKUs that will turn faster than traditional grocery stores and they also tend to cater to the more mainstream consumers. We have seen C-stores selling more healthy and whole food items like fruits and vegetables, but until the majority of shoppers are regularly purchasing organic and natural foods, it is unlikely that they find a large selection of these types of products at C-stores.
Zeldes: It's 2021, how has the healthy living trend evolved? What's different from the perspective of brands and consumers?
Steingoltz: The importance of health and wellness to consumers will only continue to increase over the next few years, becoming a more important part of consumers' everyday lives. The trend toward healthy living will be even more holistically-focused and consumers' demand for experiences over things will persist. This will mean that it will be even more important for brands to engage and interact with their customers in a dynamic way, such as experiential retail experiences and unique partnerships.
I also think innovations in technology will continue to drive change in how brands and consumers interact. We will all be living a much more tech-enabled life, whether we live on one of the coasts, in a big city, or in a small town in middle-America. As a result, we will have greater access to the products and services we want, when we want them, in a way that's easier than ever before and is fully integrated into our everyday lives. As for how these goods and services will be delivered, by drone or by autonomous vehicles or something else, I'm not sure. I'll leave that up to the world's innovators to figure out.
Additionally, I see the importance of health and wellness extending beyond the individual and creating increasing demand for products or services that improve our health by improving our environments in a seamless way. This focus on wellness from an ambient perspective will result in innovative technologies that can combat some of the detrimental health impacts in our everyday lives (e.g., pollution, stress, exhaustion, eating on the go). Some companies have already started to get ahead of this trend with new to improve the healthfulness of consumers' environments. For example, Airbus's new A350 aircraft is designed with special lighting, lower cabin pressure, and humidified air to reduce jet lag.
Women's Marketing is a marketing and media services partner to brands in search of high growth. As an independent woman-led agency, we understand the entrepreneurial mindset, because we live it. We have a long history of turning dynamic indie brands into leaders across categories that matter deeply to women, including beauty, fashion, health, and food/beverage. Contact us to learn how we can help you brand grow.