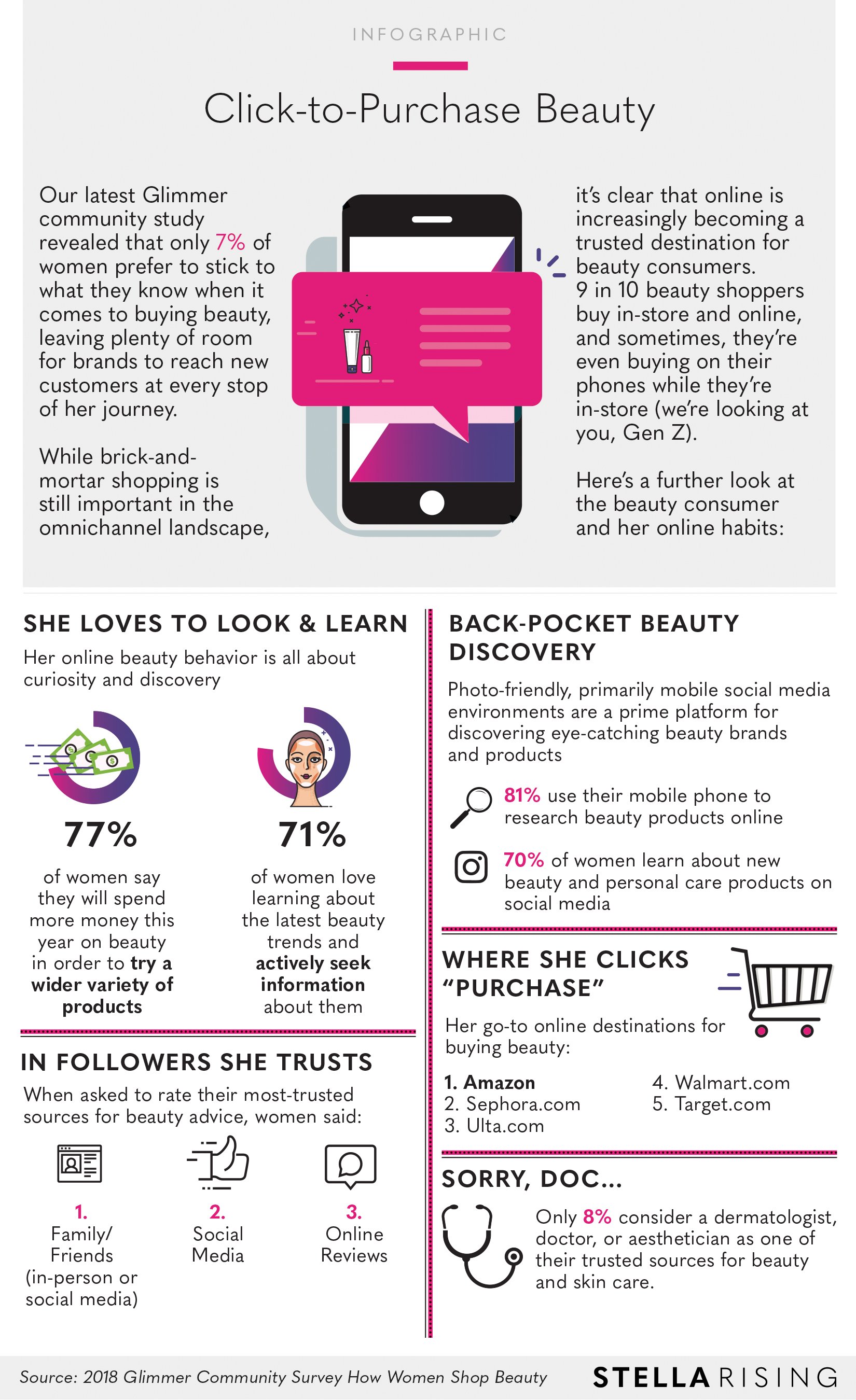 Brick-and-mortar shopping is still very much a thing, but online has quickly become a trusted destination for beauty consumers.
We asked our Glimmer community about their online beauty shopping habits, and this is what we found:
Meet the Beauty Consumer
71% of women love learning about the latest beauty trends and actively seek information about them
Where Does Her Trust Lie?
Family & Friends (in-person or social media)
Social Media
Online Reviews
Only 8% consider a dermatologist, doctor, or aesthetician as one of their trusted sources for beauty and skin care.
Beauty in Her Back Pocket
81% of women use their mobile phones to research beauty products online
70% of women learn about new beauty and personal care products on social media
Where She Clicks "Purchase"
Amazon
Sephora.com
Ulta.com
Walmart.com
Target.com
Stella Rising is the top independent media, marketing services, and business consulting firm for rising star brands, with extensive experience in beauty, food, health, and retail.
Ready to shine? Reach out today!