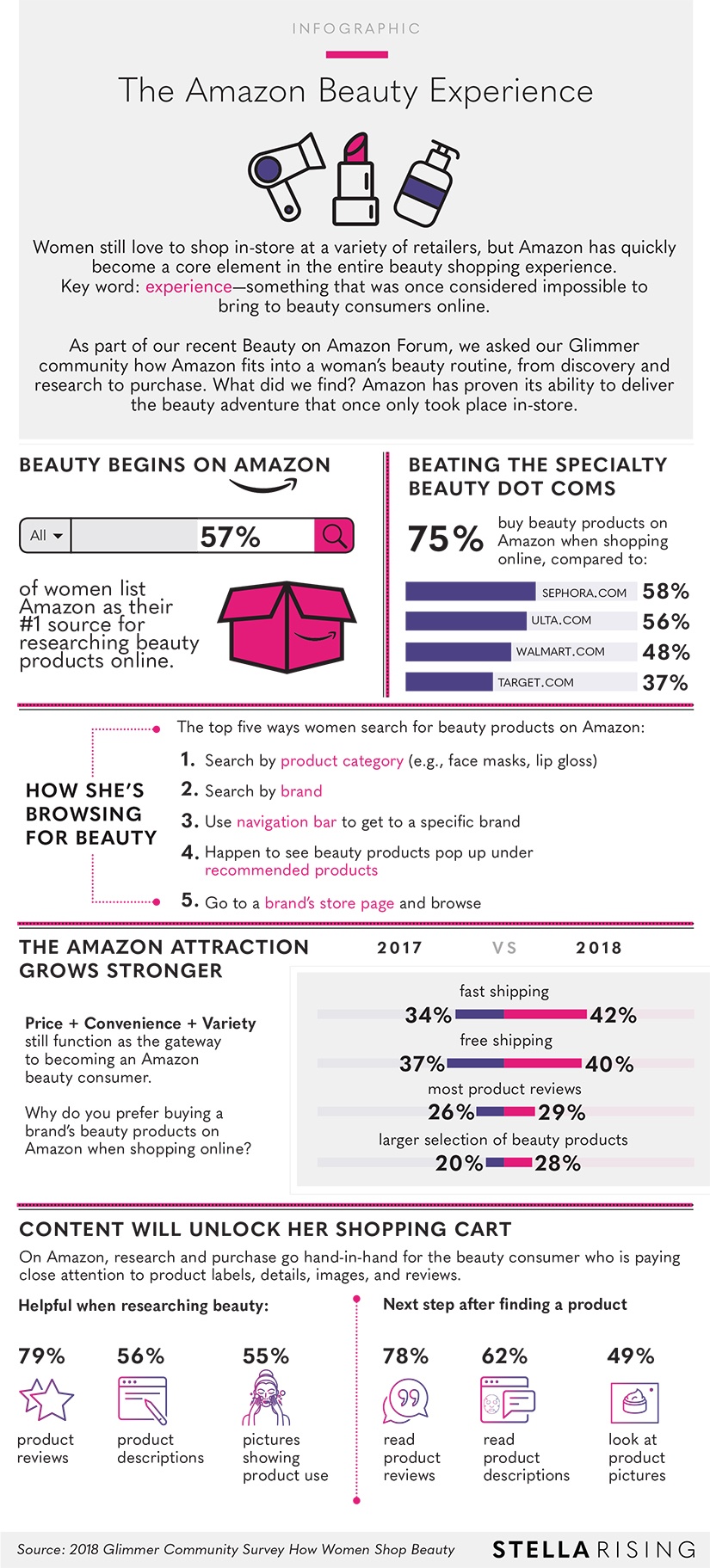 Women still love to shop in-store at a variety of retailers, but Amazon has quickly become a core element in the entire beauty shopping experience. Key word: experience—something that was once considered impossible to bring to beauty consumers online.
As part of our recent Beauty on Amazon Forum, we asked our Glimmer community how Amazon fits into a woman's beauty routine, from discovery and research to purchase. What did we find? Amazon has proven its ability to deliver the beauty adventure that once only took place in-store.
The Basics
57% of women list Amazon as their #1 source for researching beauty products online
75% of women buy beauty products on Amazon when shopping online

Who took #2? Sephora.com (58%)
How She Searches
Search by product category (e.g., lip gloss, face masks)
Search by brand
Prime Perks Keep Growing
When asked why she buys beauty on Amazon...
42% say fast shipping (up 8% from 2017)
40% say free shipping (up 3% from 2017)
Content is Queen
What does she find helpful when researching beauty?
Product reviews: 79%
Product descriptions: 56%
Pictures showing product use: 55%
What's her next step after finding an interesting product?
Read product reviews: 78%
Read product descriptions: 62%
Look at product pictures: 49%
Stella Rising offers best-in-class Amazon Services and has decades of experience driving growth for beauty brands on and offline.
Ready to shine? Reach out today!