Today, users are thinking more about the information they're willing to hand over to companies, and which ones they feel comfortable sharing it with. A recent study indicated that 67% of consumers want stricter privacy laws when it comes to personal data; further insights revealed just how little control the population feels they have over their own information: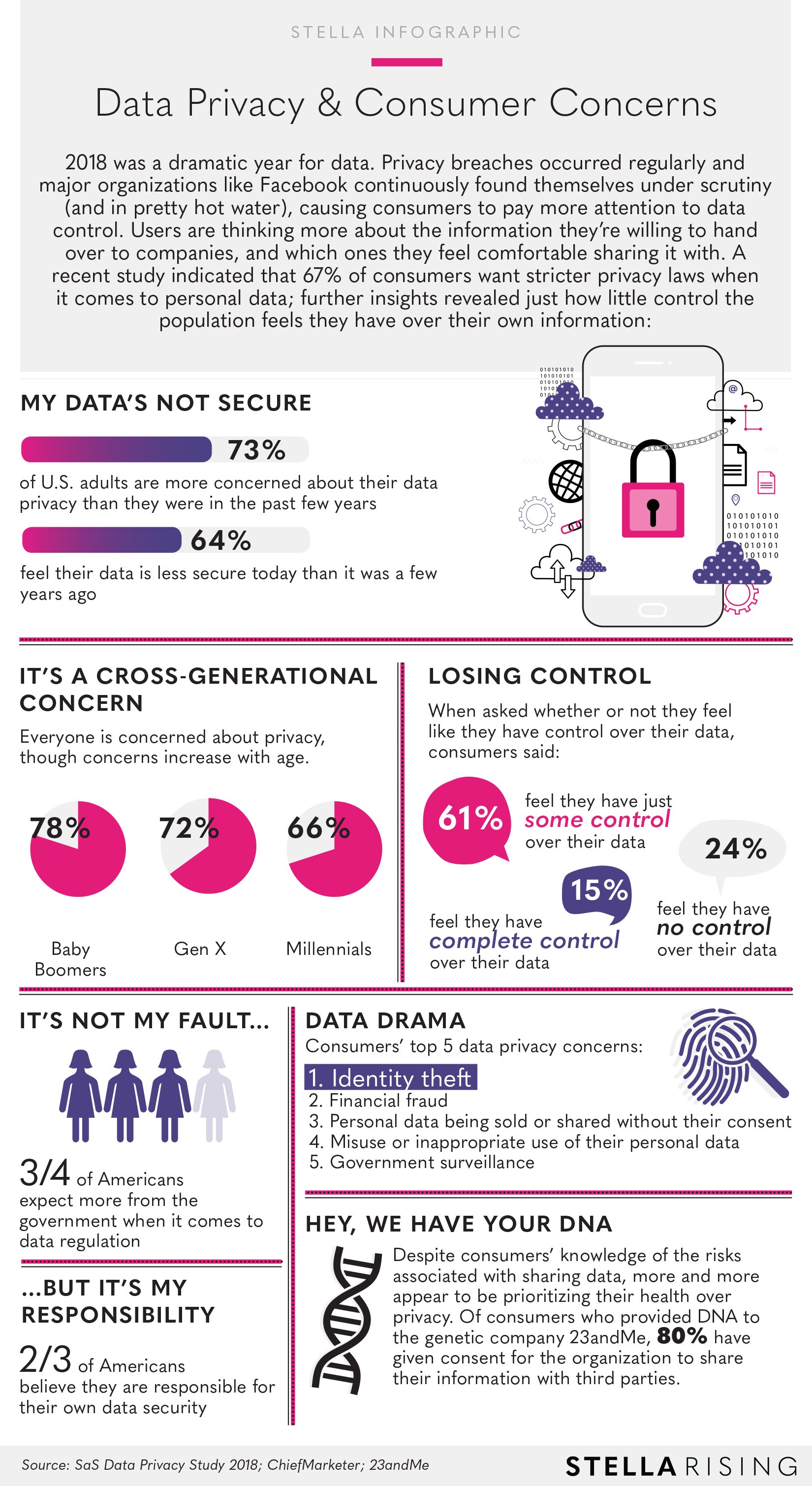 Stella Rising is the agency for rising star brands, with extensive experience on the consumer.
Looking for more insights? Reach out today!