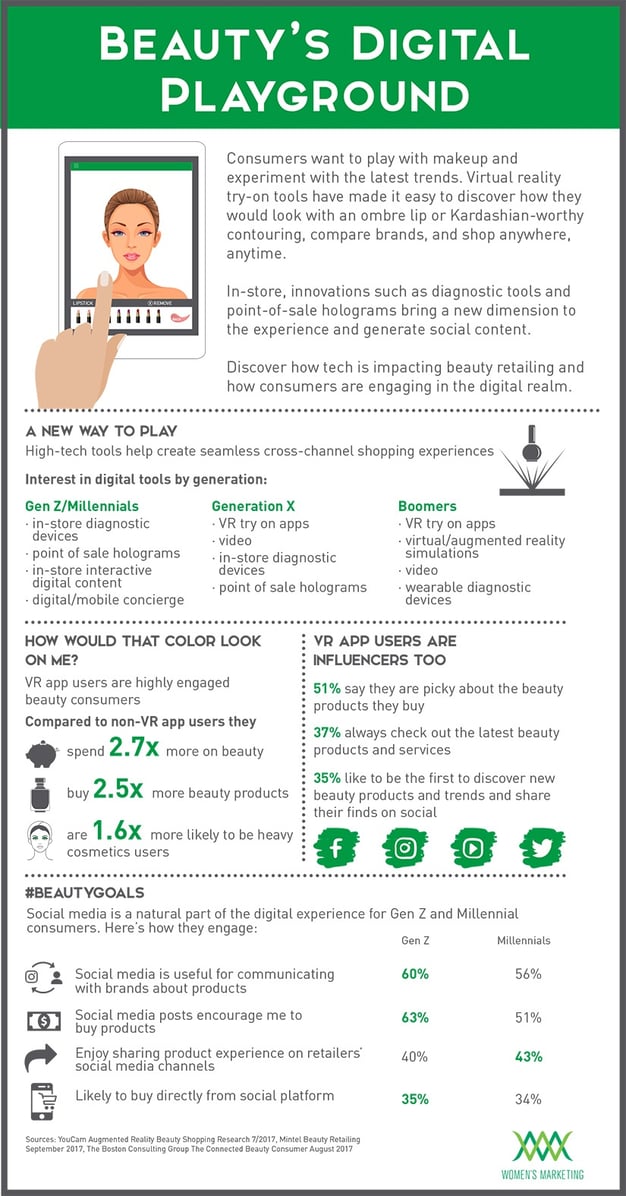 Consumers want to play with makeup and experiment with the latest trends. Virtual reality try-on tools have made it easy to discover how they would look with an ombre lip or Kardashian-worthy contouring, compare brands, and shop anywhere, anytime. In-store innovations, such as diagnostic tools and point-of-sale holograms bring a new dimension to the experience and generate social content. In our infographic, you'll discover how tech is impacting beauty retailing and how consumers are engaging in the digital realm.
Did you know....
VR app users spend 2.7x more on beauty, buy 2.5x more products, and are 1.6x more likely to be heavy cosmetics users
VR app users are influencers! 51% say they are picky about the products they buy, 37% always check out the latest beauty products and services, and 35% like to be the first to discover new beauty products and trends and share their finds on social media.
Women's Marketing has helped countless brands navigate the always-changing digital landscape. Discover how we can help your brand grow through our suite of marketing services and cutting-edge digital marketing tactics. Contact us today to get started.