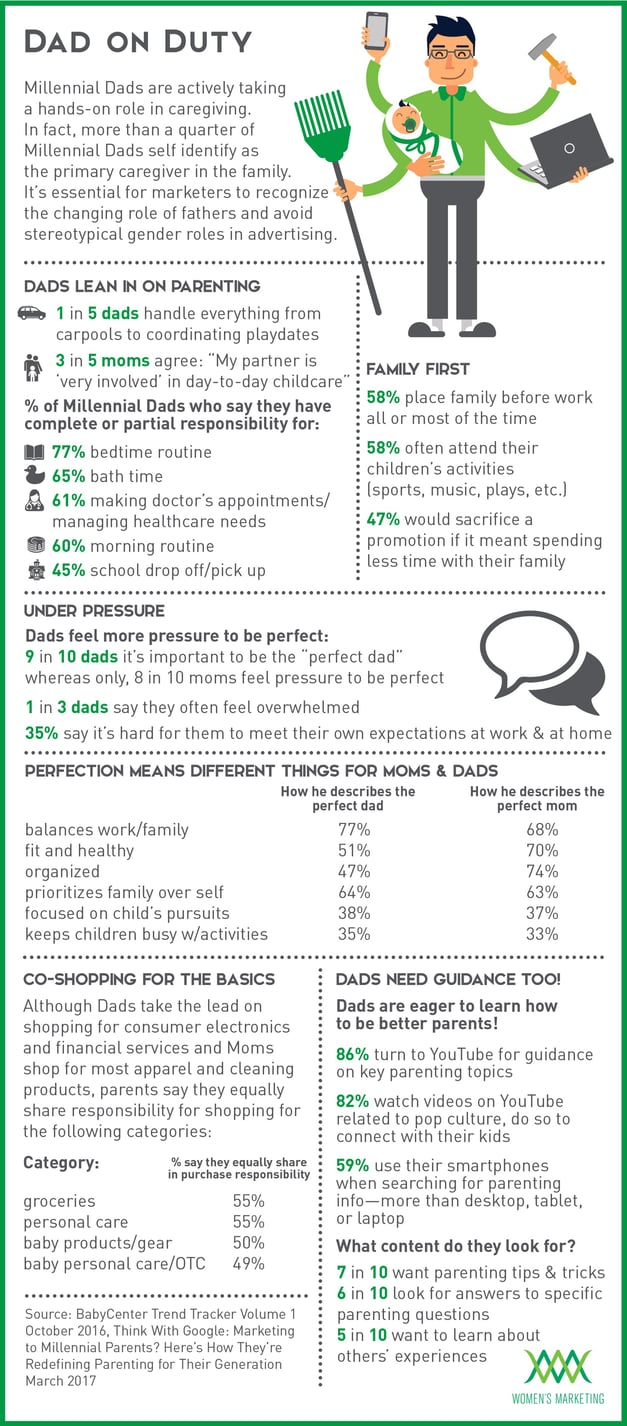 Millennial Dads are actively taking a hands-on role in caregiving. In fact, more than a quarter of Millennial Dads self identify as the primary caregiver in the family. In our infographic, we explore the changing role of fathers and why it's essential for marketers to avoid stereotypical gender roles in advertising.
5 Things You Should Know About Marketing to Millennial Dads
1. 86% turn to YouTube for guidance on key parenting topics
2. 59% use their smartphones when searching for parenting info
3. 58% place family before work all or most of the time
4. 1 in 3 dads say they feel overwhelmed
5. More than half of all dads are involved in shopping for groceries, personal care, and baby products
Marketing to Millennials? Learn how our suite of marketing services can help you identify your target consumer and reach them at the peak moment of influence. Contact Women's Marketing today to get started.