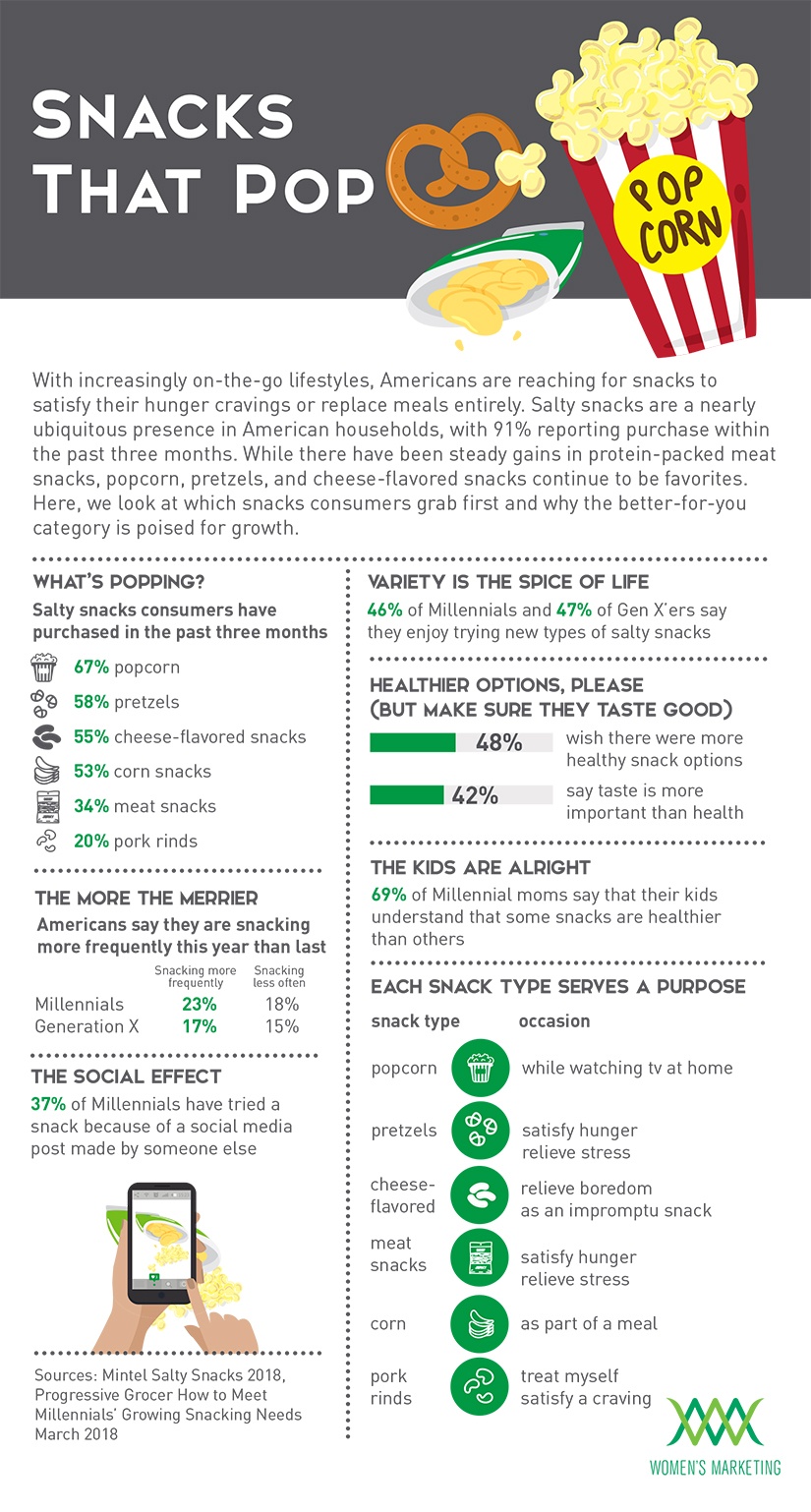 With increasingly on-the-go lifestyles, Americans are reaching for snacks to satisfy their hunger cravings or replace meals entirely. Salty snacks are a nearly ubiquitous presence in American households, with 91% of household reporting purchase within the past three months. While there have been steady gains in protein-packed meat snacks, popcorn, pretzels, and cheese-flavored snacks continue to be favorites. In our infographic we look at the latest snack trends, which snacks consumers grab first, and why the better-for-you category is poised for growth.
What's Popping in the Food and Beverage Snack Category?
Salty snacks have consumers purchased in the past three months
67% popcorn
58% pretzels
55% cheese-flavored snacks
53% corn snacks
34% meat snacks
20% pork rinds
Women's Marketing offers a suite of marketing services designed to reach your target consumer. Contact us to learn how we can help your brand grow.