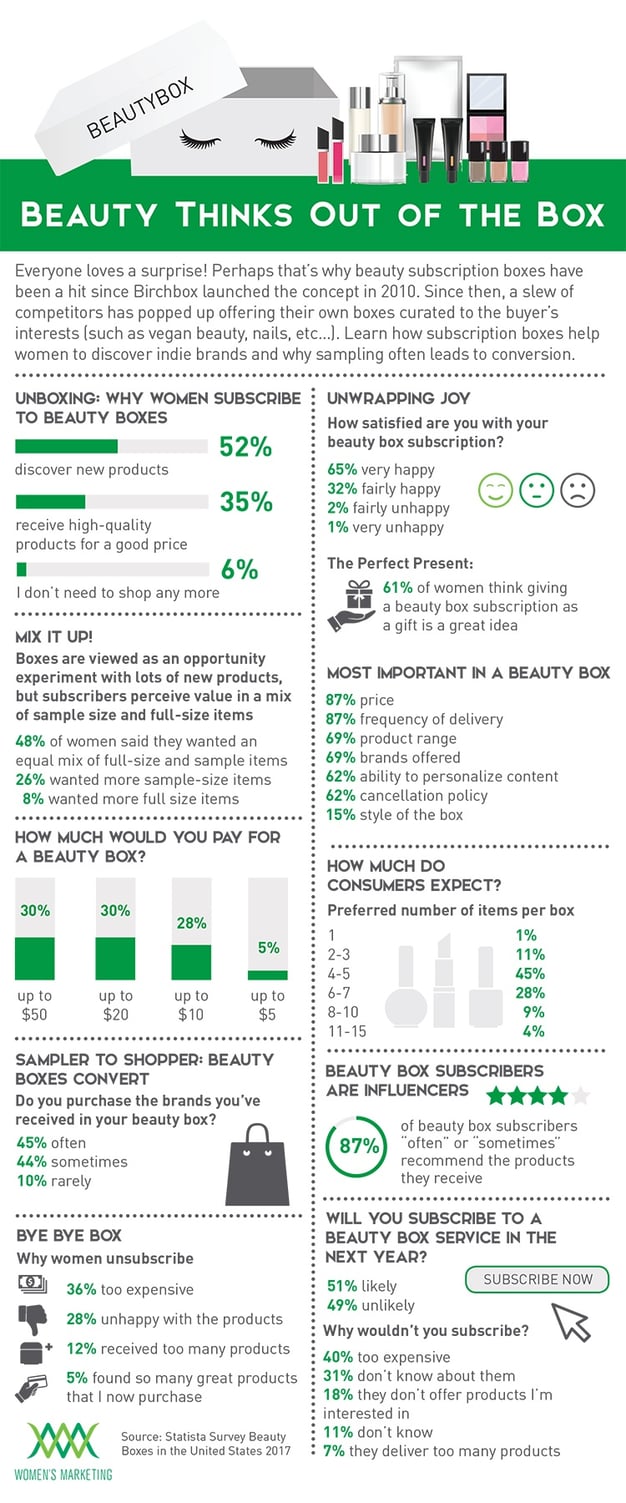 Everyone loves a surprise! Perhaps that's why beauty subscription boxes have been a hit since Birchbox launched the concept in 2010. Since then, a slew of competitors has popped up offering their own boxes curated to the buyer's interests (such as vegan beauty, nails, etc…). In our infographic, you'll learn how subscription boxes help women to discover indie brands and why sampling often leads to conversion.
Why women subscribe to beauty boxes
52% discover new products
35% receive high-quality products for a good price
6% I don't need to shop any more
Most important beauty box features
87% price
69% product range
62% ability to personalize content
46% frequency of delivery
45% brands offered
41% cancellation policy
15% style of the box
We grasp the ways women engage and take action with brands, leveraging longstanding expertise and industry knowledge to help clients achieve their goals. Our proprietary data intelligence fosters relevancy, impact, and growth, across multiple applications and informs marketing strategy. Contact us today to learn about our suite of beauty marketing services.