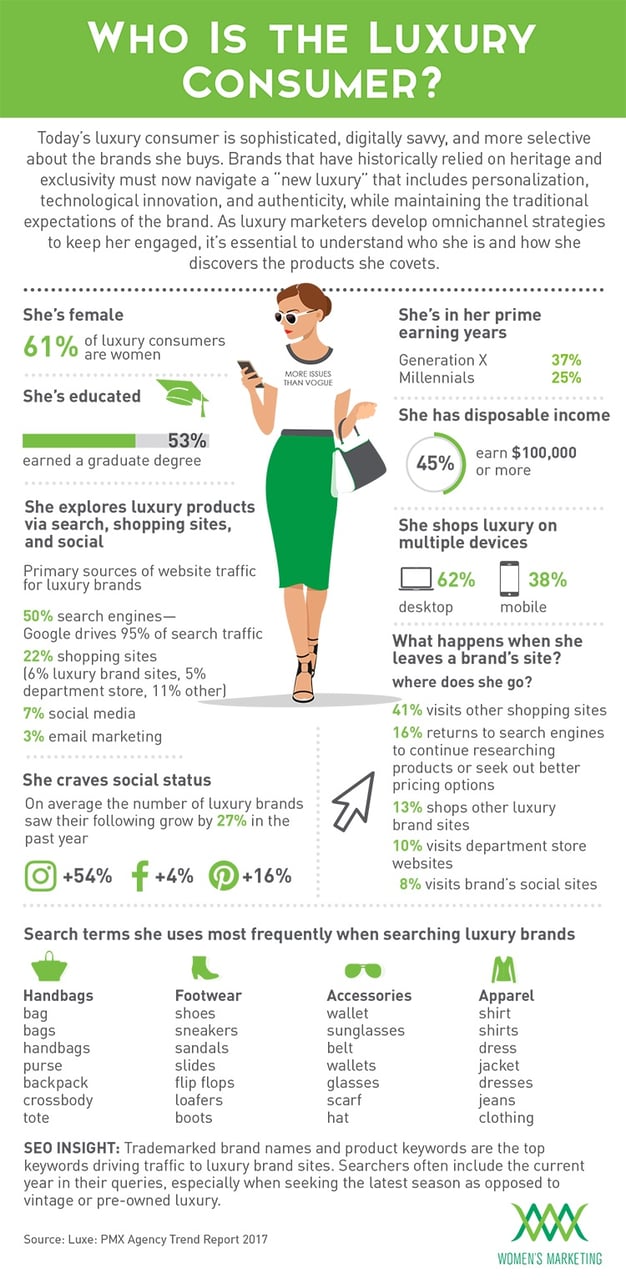 Today's luxury fashion consumer is sophisticated, digitally savvy, and more selective about the brands she buys. Brands that have historically relied on heritage and exclusivity must now navigate a "new luxury" that includes personalization, technological innovation, and authenticity, while maintaining the traditional expectations of the brand. As luxury marketers develop omnichannel strategies to keep her engaged, it's essential to understand who she is (female, millennial or Gen X) and how she discovers the products she covets. In our infographic, we take a look at this consumer to discover more about her preferences and behaviors.
Who is the Luxury Fashion Consumer?
She's female
61% of luxury consumers are women
She's in her prime earning years
Generation X 37%
Millennial 25%
She's educated
53% earned a graduate degree
She has disposable income
47% earn $100,000 or more
She shops luxury on multiple devices
62% desktop
38% mobile
Women's Marketing offers deep insights into how consumers discover and shop for brands. Contact us today to learn about our suite of marketing services.