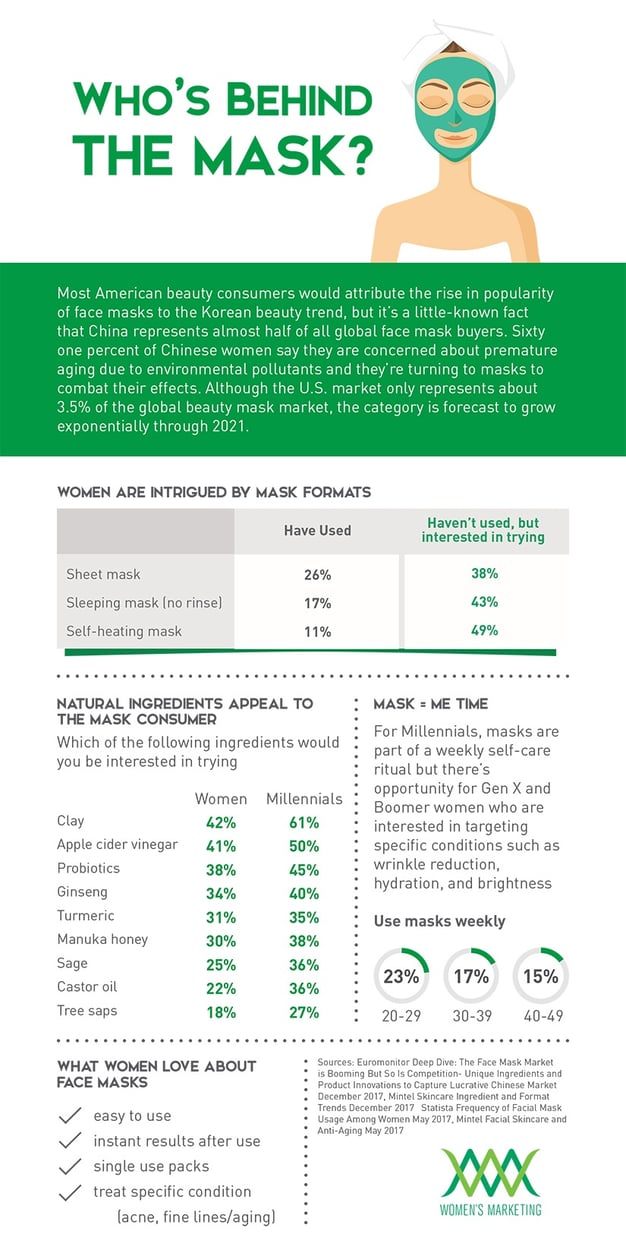 Most American beauty consumers would attribute the rise in popularity of face masks to the Korean beauty trend, but it's a little-known fact that China represents almost half of all global face mask buyers. Sixty one percent of Chinese women say they are concerned about premature aging due to environmental pollutants and they're turning to masks to combat their effects. Although the U.S. market only represents about 3.5% of the global beauty mask market, the category is forecast to grow exponentially through 2021. In our infographic we look at what American beauty consumers think about skin care masks and what the opportunity is for brands.
Beauty Masks = Me Time
For Millennials, masks are part of a weekly self-care ritual but there's opportunity for Gen X and Boomer women who are interested in targeting specific conditions such as wrinkle reduction, hydration, and brightness
Use masks weekly
20-29 23%
30-39 17%
40-49 15%
What women love about face masks
easy to use
instant results after use
single use packs
treat specific condition (acne, fine lines/aging)
Women's Marketing has deep experience in understanding what inspires women on the path to purchase. Contact us today to learn how we turn deep insights into marketing strategy.