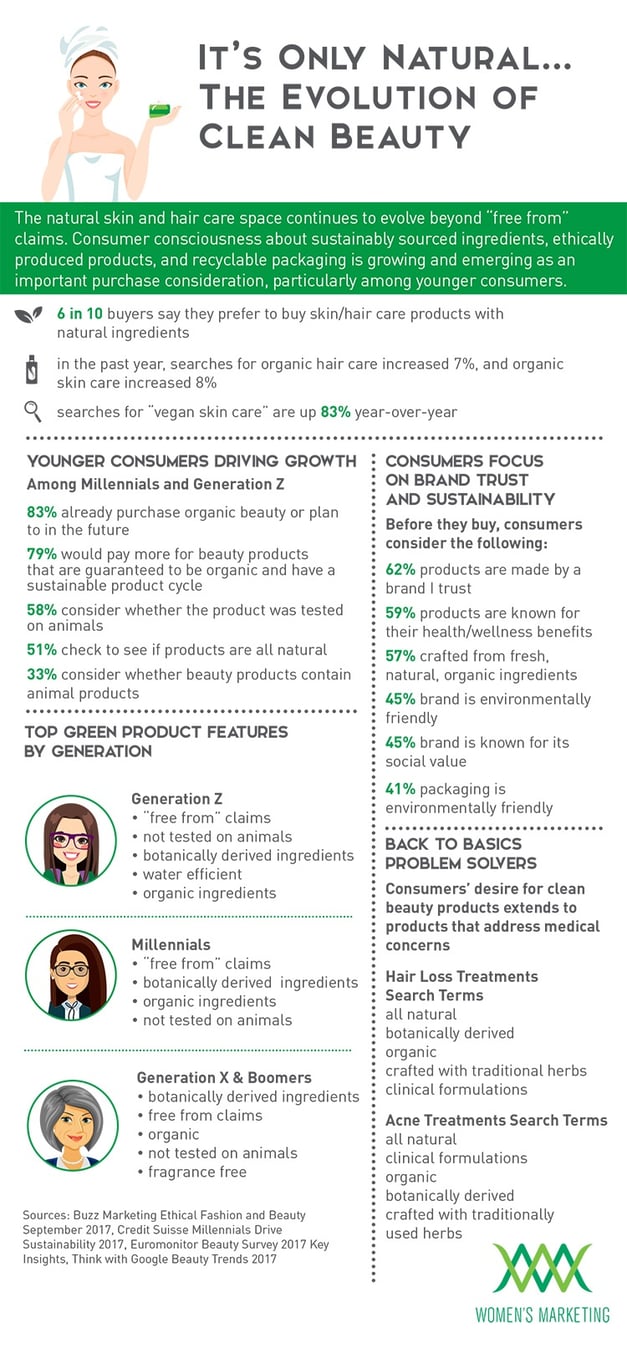 The natural skin and hair care space continues to evolve beyond "free from" claims. Consumer consciousness about sustainably sourced ingredients, ethically produced products, and recyclable packaging is growing and emerging as important purchase considerations, particularly among younger consumers. In our infographic, we look at how the clean beauty trend is shaping the marketplace, what each demographic looks for in skin care and personal care, and how their desire for natural treatments for hair loss and acne.
What Women Look for In Natural Beauty Products
Sustainability Considerations are Top Drivers
62% products are made by a brand I trust
59% products are known for their health/wellness benefits
57% crafted from fresh, natural, organic ingredients
45% brand is environmentally friendly
43% brand is known for its social value
41% packaging is environmentally friendly
Women are constantly evolving in their product choices and purchasing priorities. Women's Marketing offers our clients a suite of marketing services including proprietary insights and research capabilities. Contact us today to get started.