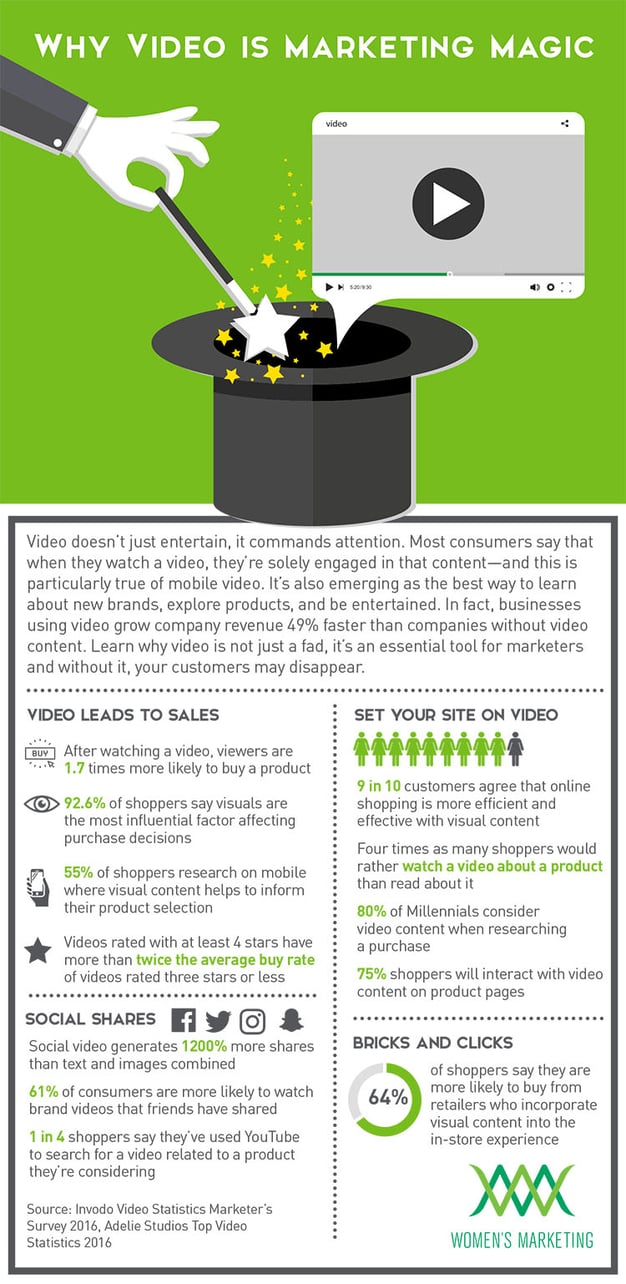 Video doesn't just entertain, it commands attention. Most consumers say that when they watch a video, they're solely engaged in that content—and this is particularly true of mobile video. It's also emerging as the best way to learn about new brands, explore products, and be entertained. In fact, businesses using video grow company revenue 49% faster than companies without video content. Learn why video is not just a fad, it's an essential tool for marketers and without it, your customers may disappear.
How Does Video Content Boost Sales?
1. After watching a video, viewers are 1.7 times more likely to buy a product
2. 92.6% of shoppers say visuals are the most influential factor affecting purchase decisions
3. 55% of shoppers research on mobile where visual content helps to inform their product selection
4. Videos rated with at least 4 stars have more than twice the average buy rate of videos rated three stars or less
5. Social video generates 1200% more shares than text and images combined
Like this infographic and want to learn more about how Women's Marketing can help your brand develop a mobile marketing strategy? Contact us today!