Sales for private label food and beverage brands are declining as consumers generally favor—and pay for—national brands. That said, 95% of consumers shop private label and this industry is more significant than people likely realize. To persuade consumers to purchase more, retailers are rushing to offer what is seen as lacking in the category: freshness, health, free-from foods, and better taste. But as private label brands use better ingredients, maintaining a lower cost may be an issue. Should that be the case, consumers could continue opting for national brands, being that the price differential is so minor.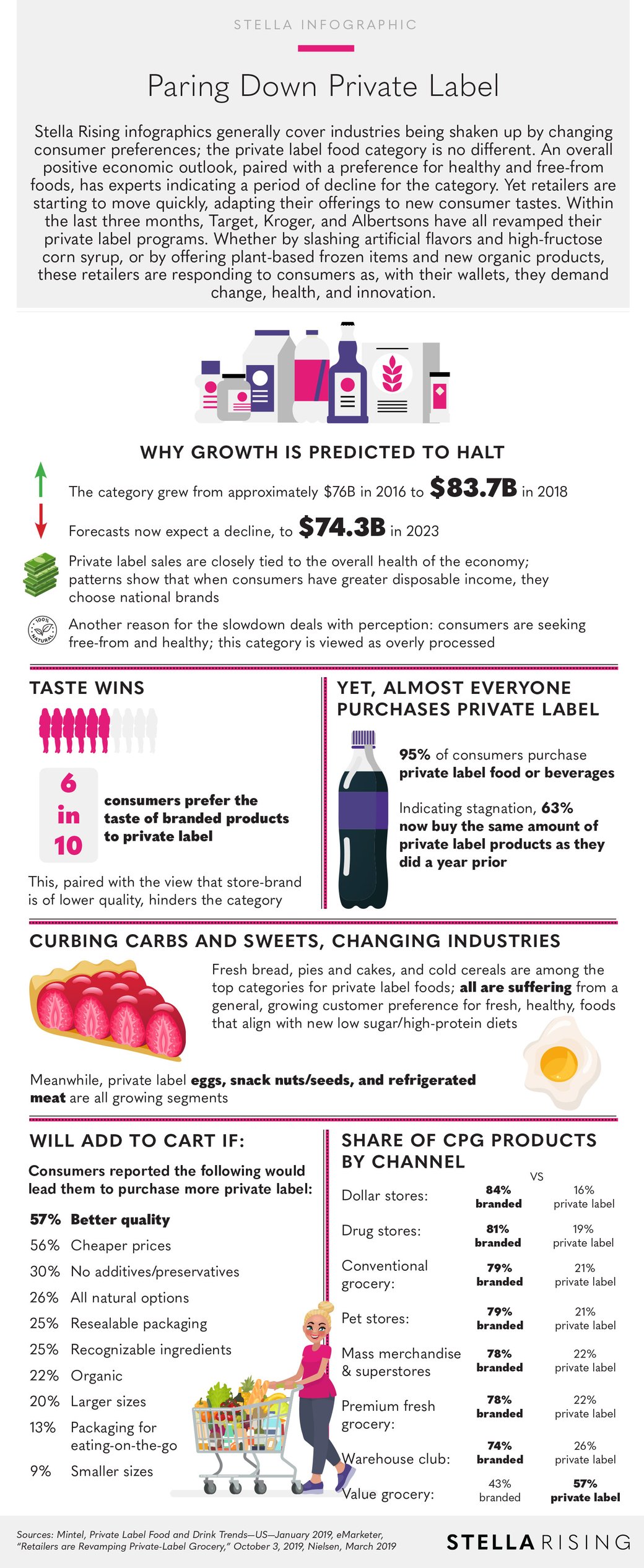 With deep experience in the
food and beverage
industry, Stella Rising excels at business strategy and media activation within this category. Is your brand ready to rise to the top? Connect with us.