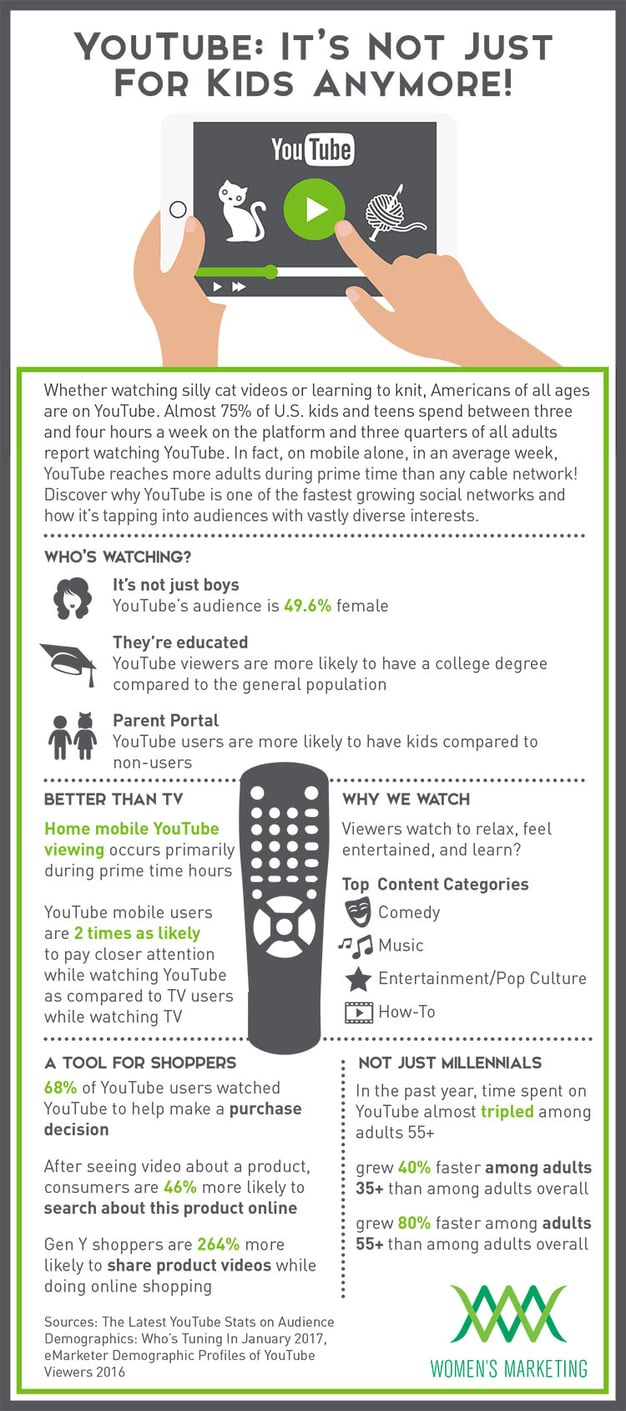 Whether it's watching silly cat videos or learning to knit, Americans of all ages are on YouTube. Almost 75% of U.S. kids and teens spend between three and four hours per week on the social media platform and three quarters of all adults report watching YouTube. In fact, on mobile alone, in an average week, YouTube reaches more adults online during prime time than any cable network. In our infographic, discover why YouTube is one of the fastest growing networks and how it's tapping into consumers with vastly different interests.
5 Fascinating Stats About YouTube
1. After watching video about a product, consumers are 46% more likely to search the product online
2. In the past year, time spent on YouTube almost tripled among adults 55+
3. YouTube's audience is 49.6% female
4. YouTube users are more likely to have kids than non-users
5. Millennials are 264% more likely to share product videos while shopping online
For more information on the latest in media and marketing, download our trend report now.
Contact Women's Marketing today to learn more about our suite of marketing services designed to build your brand.