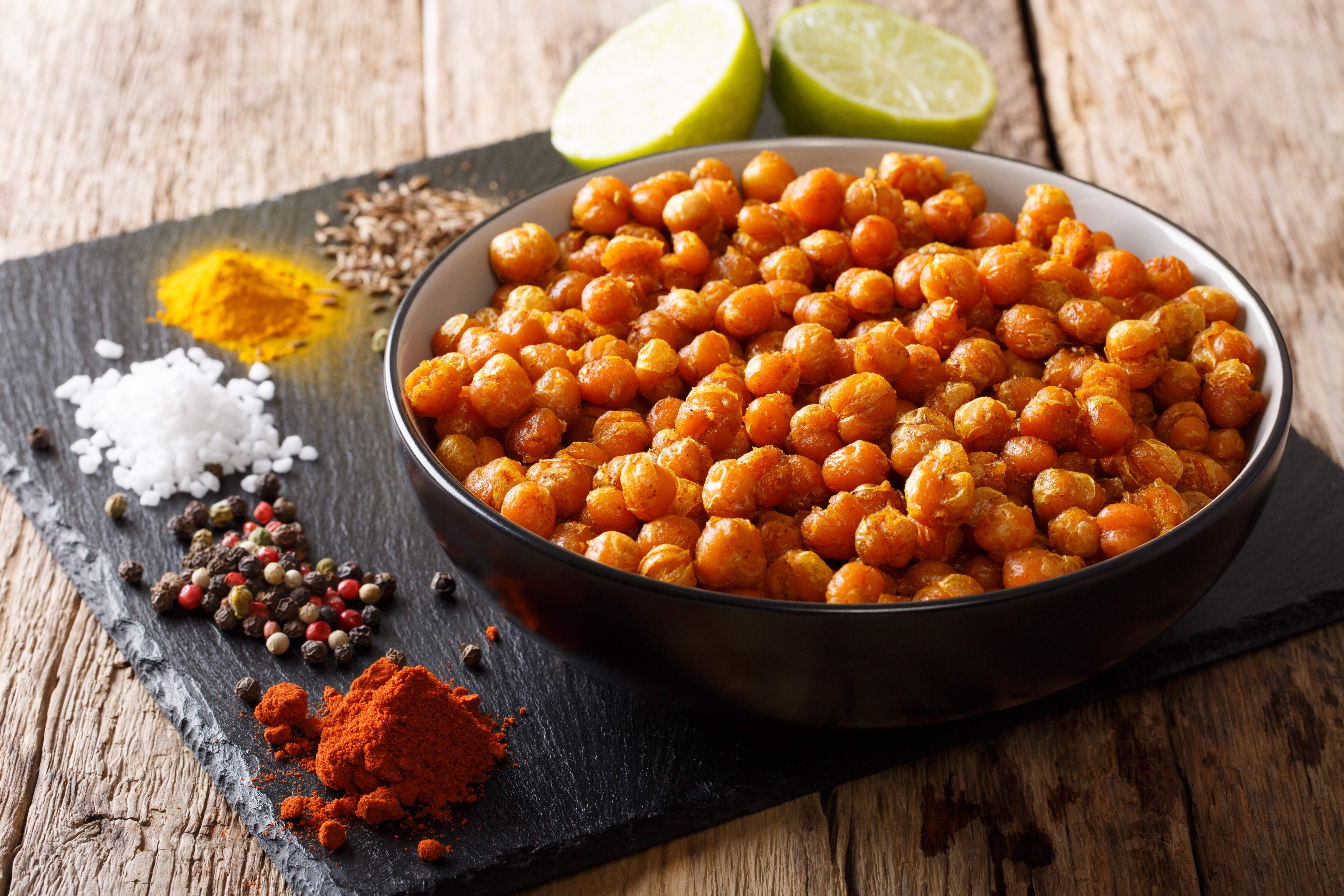 As consumers increasingly crave healthier foods, brands are responding through fresh ingredients, sourcing and flavors, with much of the industry's growth coming from smaller, independent brands. Rich Zeldes, EVP Managing Director at Women's Marketing, visited four CPG summits that showcased how the entrepreneurial spirit is still alive when it comes to keeping it clean and green in food. California's Lincoln Consumer Conference and Imperial Consumer Summit, as well as New York's Project Nosh and Foundermade conferences proved that the food industry in particular is still being disrupted in many meaningful, healthy ways that consumers are reacting positively to. That means brands are listening to consumer needs, paying attention to the trends and adjusting to fit as needed. Rich shared a few key food trends worth noting:
The Rise of Chickpeas: Good for the Body, Good for the Soil
As I saw at Expo West in March, chickpeas are having a moment. What I didn't know previously, is that chickpeas play a pivotal role in environmental sustainability. A part of the "pulses" food group, chickpeas reduce the use of fossil fuels by not requiring nitrogen fertilizers while being a water-efficient source of protein. Brands like Hippeas, Biena Foods, Saffron Road, and Banza Pasta have already learned the secret sauce to incorporating chickpeas into better-for-you snacks: just make it taste great.
Grow Up Green
Healthier classics like Hain Celestial's Terra Chips and Sensible Portions have set a high bar for younger brands just starting out. Don't be surprised if you see more and more innovative plant-based snacks hitting U.S. shelves soon. Brands like Organic Gemini's Tiger Nut and Bonana's Lily Seed snacks are already using superfruits and seeds sourced from locations throughout Asia, Africa and Europe. What's healthier than that?
We All Scream for Ice Cream
Another category being disrupted by the wellness trend is ice cream. Cool Haus creates an amazing taste profile using high quality, healthier ingredients and unique flavors. Jeni's, known for innovative flavors like Brambleberry Crisp, has been identified as another fast-growing disruptor in the space, and we're already intrigued by the new category of Greek yogurt-based frozen snacks pioneered by Yasso.
Meat Us in the Middle
Seth Goldman, co-founder of Honest Tea and board member of Beyond Meat, kicked off Project Nosh; after hearing about the extensive research and development that went into creating the Beyond Burger, I had to try one! The verdict? While I am far from a vegan or vegetarian, I was blown away by the taste, especially after learning more about the health and environmental benefits associated with their take on the burger. And I'm absolutely convinced: this healthy burger is for meat lovers too.
Make It Easier for Consumers to Be Healthy
Whole Foods and Fresh Market created groundbreaking in-store experiences and Amazon's growth trajectory in food has been astounding. What's next in food retail (in addition to more Amazon, more often) just might be Thrive Market, which has expanded explosively recently. Thrive has a clear focus on making healthy living easy and affordable for all Americans, while leading the way in shipping better-for-you refrigerated and frozen foods quickly and efficiently. Thrive is forecasting $100 billion in online grocery by 2022; if accurate, there may be room for more strong competitors that deliver healthy alternatives.
It's clear that smart players in CPG are working hard to make American families healthier and give back to the environment at the same time—all things that consumers have increasingly asked for. If you're an existing brand, listen to your fans when they ask for healthier ingredients, build a strategy to adapt to their needs without ditching the core products that brought people there in the first place. For emerging brands, the world is your oyster.
Women's Marketing offers deep insights into consumer trends across CPG, food, and healthy living brands. Contact us now to learn how we can help your stand out on the shelves.
Sources: Lincoln Consumer Conference, Imperial Consumer Summit, Project Nosh, Foundermade, Natural Products Expo West