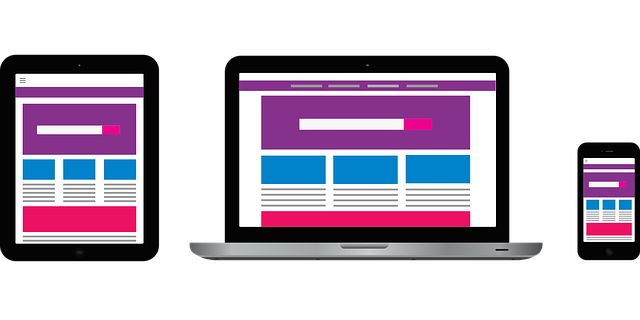 One of the most important steps in the process of setting up an online store is selecting the e-commerce platform that will best suit the needs of your business as well as your customers. Choosing the right e-commerce platform is no easy task; there are hundreds of e-commerce solutions available for businesses of all sizes, and numerous ways in which one platform is distinct from the next.
With that being said, one consideration that is often overlooked by business owners is to what extent the platform is built with SEO (Search Engine Optimization) in mind.
Selecting an e-commerce platform built with certain SEO functionalities in place can prevent a lot of headache further down the road, in the case that you need to make certain structural changes to your site. But the actual selection process can be hard to do without a clear outline of what an e-commerce platform should offer, or without adequate SEO knowledge. To make matters worse, there are a number of e-commerce companies out there touting the "SEO-friendliness" of their platforms which are, in all reality, quite SEO-unfriendly.
Before making a final decision about which platform is best for you, be sure to consider how your chosen platform stacks up against the 5 recommendations listed below. If these recommendations are hard for you to understand, a representative at the given e-commerce company should be able to walk you through how their platform handles these issues. (And, if they can't – let that be the first red flag!).
Here are the five crucial SEO features to look for in an e-commerce platform:
1. Ability to customize Title Tags, Meta Descriptions, URLs, and Header Tags
If your chosen platform does not give you the ability to edit title tags, meta descriptions, URLs, and header (H1, H2, etc.) tags for your home page, product pages, collections pages and other customizable pages, you are going to have trouble controlling the way your website is displayed on Google. Title tags and meta descriptions are not only important because they are a strategic place to add in your business' targeted keywords, but these fields also function as your "call to action" that compels searchers to click on your listing above competing listings.
Example of a poorly optimized title tag and meta description.

2. A well-optimized URL structure and simple 301 redirects
It is a very common problem for e-commerce platforms to automatically generate URLs that are hard for search engines to understand, especially on product pages and pages that are dynamically generated. However, the URL continues to be one of the most important components of any page for SEO purposes, not only because it tells the search engine what the page is about, but it also is the path through which the search engine finds that page. Therefore, an SEO-friendly e-commerce platform that is one that gives you the option to quickly and easily edit URL strings and re-arrange their structure. Even better still is an e-commerce platform that offers the option of easily 301 redirecting from the old URL to the new.
3. Mobile customization
Just when you thought you were keeping up with the competition by creating an online store, now it is more important than ever to ensure that customers who access your webpage via a mobile device also have a great shopping experience - which may require creating a new site just for mobile. Cutting-edge e-commerce platforms will have options available for you to optimize your website for a mobile device – either through an app that creates a mobile store for you, or through the use of responsive design, in which a website changes its size and shape depending on the screen on which it is being displayed.
An SEO-friendly e-commerce platform should also have a way to deal with any potential issues that may arise with duplicate content being displayed on your website's root domain as well as the mobile site. Through the use of rel=canonical tags, notification to Google Webmaster Tools, and a mobile XML sitemap, your e-commerce support team should be able to help you avoid duplicate content issues if the platform doesn't already have these features automatically built in.
4. A powerful internal search feature and proper indexation of internal search results pages
Most e-commerce platform offer website visitors the option of conducting an internal search, whereby users can search for items or categories they may not have encountered while browsing the online store. However, many internal search engines leave much to be desired in terms of functionality, often leaving users with poor results or no results for straightforward searches. A good e-commerce platform is one that returns accurate results whether the user types in the name of a product, its category, its SKU number, or other important descriptors they may use to filter through your products.
As far as SEO is concerned, it is very important that the platform allows you to control whether these pages are displayed on external search engines, and how they actually appear on those engines. This will require that either you or someone at your e-commerce support team has the ability to edit individual internal search results pages, such as by adjusting their title tags and meta descriptions and by editing the content on the page. Internal search results pages can be very powerful tools for leveraging your SEO strategy because they contain information entirely based on what your users are searching for. But it is generally not recommended to index all of these internal search results pages on Google, Bing, and other major search engines because in many cases, they provide thin and duplicate content.
5. Good customer support and a savvy technical team
Because implementation of many of these strategies hinges on the capabilities of each e-commerce platform, it will be crucial to maintain a relationship with the support team at that platform to ensure that your online store complies with these important SEO recommendations. Since each e-commerce platform is unique, even the most experienced web developers and SEO professionals still may require the assistance of the technical team at each e-commerce platform to make customizations or to properly set up the online store. Be sure to discuss what is expected of either party before diving into a contact with an e-commerce company, and take a look at what informational resources are available to you. The last thing you want is to have your online store up and running but to be nearly invisible on search engines due to the limited functionality of your e-commerce platform and the inability for its technical team to help reconcile the issue.
Are you looking for help in a site migration to a new platform? Flying Point Digital offers a range of SEO services that can help you not only choose the best platform but launch your new site with best practice SEO in mind.
Stella Rising helps fast-growth emerging brands as well as established and enterprise brands with their SEO efforts. If that sounds like you, reach out today to learn more about how we can help.