Starting December 11th, Facebook will begin offering Call-To-Action buttons on business pages. Call-to-action buttons link to any destination on or off Facebook that aligns with a business's social media goal. This can include a link to your blog, mobile app or ecommerce website. Facebook states that the call-to-action feature will be available for some pages immediately and continue to roll out in the US over the next few weeks.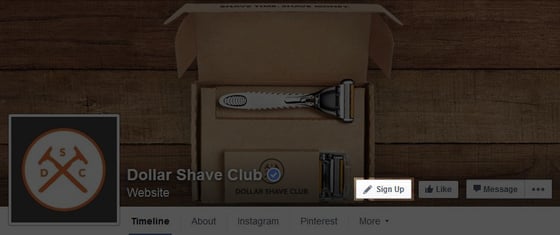 Page admins can select from a group of call-to-action buttons to add to the top of their Page. Admins can only choose one button at a time, but may swap these out as needed. The seven calls to action available are:
Book Now
Contact Us
Use App
Play Game
Shop Now
Sign Up
Watch Video
How do I add a call-to-action button to my Page?
Creating a call-to-action button on your Page is easy:
1. Go to your Page's cover photo and click Create Call-to-Action.

2. Choose the type of call-to-action button you would like and enter the destination URL that you want it to link to.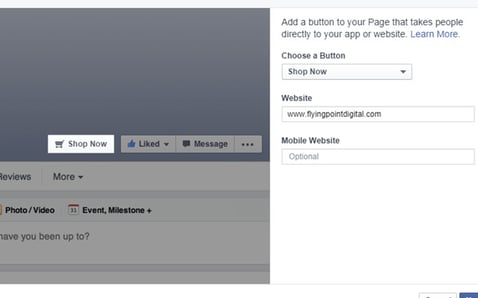 Tip: Be sure the color and design of your cover photo is not making your Call-To-Action button less visible to Facebook Fans who aren't accustomed to seeing it there.
Monitoring Engagement

Engagement metrics are currently available week-by-week and can be monitored in two different ways:
Hover over your Page's call-to-action button and then hover over See Insights to see how many clicks it's received in the past seven days.
Go to This week on the right side of your Page and then look under CTA clicks to see how many people have clicked your call to action that week.