For almost a decade, Bee Shapiro has had a front-row seat to the beauty industry. As the Skin Deep columnist for The New York Times, she covers the changing face of the industry and gets Hollywood's most glamourous women to share their beauty rituals and reveal their life-changing products. Her passion for beauty goes beyond journalism; Shapiro is also making her own news as a beauty entrepreneur. Ellis Brooklyn, her ethical fragrance and body care line, is available at some of the world's most prestigious retailers, including Sephora.com, Net-A-Porter, and Barneys New York. Although she's used to doing the interviewing, we had the opportunity to turn the tables and learn more about Bee and get her predictions for the future of beauty.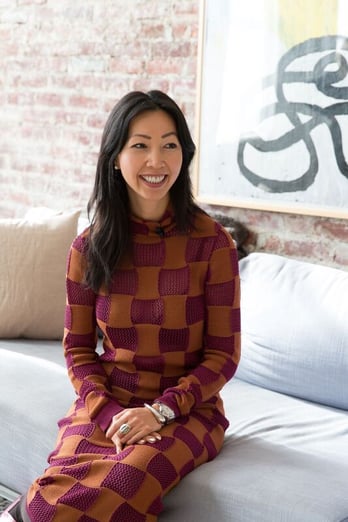 Women's Marketing: You've been covering beauty for The New York Times in your Skin Deep column for several years. In your view, how has the industry changed and how have women's (and men's) attitudes toward beauty shifted?
Bee: I've been covering beauty for almost nine years now and the industry has completely transformed. Before, trends were largely driven by fashion shows and to some extent, celebrity. Today, it's dominated by influencers and celebrity. Backstage makeup has become more a lab for brands to try out new formulations but doesn't influence people on a larger scale. You can also have many micro-trends come in and out as opposed to the way it was, which was on a more seasonal basis. Also, when I started it was more about the major beauty players and today you have so much fragmentation of the market. You have brands that are solely direct-to-consumer and market largely on Instagram. You have brands that are omnichannel and have a foot in just about everywhere and you have many of the major players acquiring these historically "niche" players to stay on top of the fray. Also, department stores, at least the U.S., are largely dying out. We've really seen the rise of the specialty beauty store from Sephora to Ulta to Blue Mercury, etc.
Women's Marketing: How has social media accelerated the trend cycle and how is that impacting both brands and consumers? As a journalist, how has this influenced the way you cover the industry?
Bee: Social media channels have created trends that exist separately from the previous methods of trend-influencing such as the red carpet and fashion weeks. It impacts both brands and consumers because it's where we are spending a huge amount of time, so products now need to be more photogenic than ever before. The same goes for press mailings which are now more interactive and meant to be documented—for example when Kim Kardashian West recently released another batch of her fragrances, it came in a chocolate heart and a hammer to break it open. As a journalist, I also scope out social media for not just trends but also sources. Before my sources were these very established makeup artists and other magazine editors. I still very much use both those groups in my sourcing, and they often have more expertise than social media-created experts, but now the social media aspect is very important—not just to stay on top of what people are actually into, but also from the readership (followers, etc.) aspect of amplifying your story.
Women's Marketing: You've interviewed some of the world's most beautiful women for "Skin Deep" and chronicled their routines in your book by the same name, what has surprised you most about their approach to beauty?
Bee: What has been and is most surprising is I truly never know how a person is going to be. I've had a legendary, incredibly beautiful model tell me she is insecure about her arms and I've had one young, stunning actress that told me throughout the interview that she didn't do much (which I was, to be perfectly honest, doubtful about).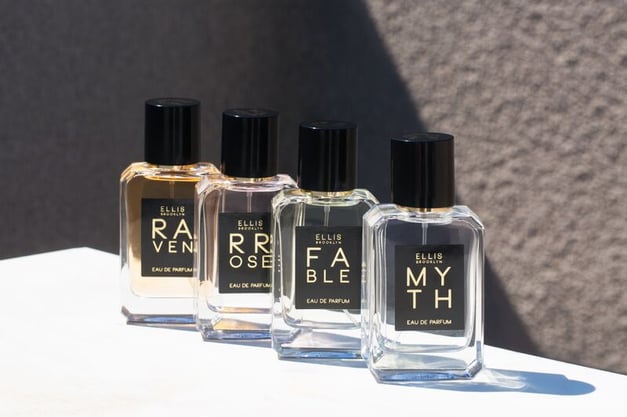 Women's Marketing: What made you decide to start your own brand, Ellis Brooklyn? How did your insight into beauty trends inform your own product development?
Bee: The line is a little over two years old but I actually started developing it about four years ago. There was this exciting transformation in skincare and makeup and later, also, hair. The green and clean movement was happening. There was a lot more discussion about ingredients and safety. It was something that I became more and more passionate about as I got pregnant with my first kid—my daughter Ellis. Having always been a fragrance lover, I couldn't understand why this same movement wasn't happening in fragrance. In some ways, Ellis Brooklyn was born of this problem-solution mentality even though problem-solution has historically related to skincare. I was looking for beautiful, clean and luxurious fragrance options.
Women's Marketing: As an indie beauty brand, what have been your biggest challenges and how have you overcome them?
Bee: There is a lot of chatter out there today. Back in the day, you'd get a mention in Vogue and an appearance on Oprah and your business was set. In order to win today, you have to be active in so many places, platforms, publications and retailers. As an indie brand, I've learned how important it is that whoever your retailers are, that they need to help you get above the din. The old department store mentality that they just throw the brands on the counter and do old school advertising just doesn't cut it anymore.
Women's Marketing: It's 2021, what does beauty look like?
Bee: I see it continue to focus on international beauty. I also think there will be more of a culling regarding the social media-driven makeup brands. Right now, there are too many and, with several that I have tried, the quality is lacking or perhaps the quality is good enough for a 17-year-old but can't grow up with her. I think the drugstore will drastically change too. I can see the drugstore experience becoming much more about customer service and sampling. Right now, it's not very interactive. Speaking of interactive, I continue to see stores offer more and more experiential moments, whether it's a masking party coupled with yoga or a makeup lesson in-store with a celebrity makeup artist.
Subscribe to our newsletter for more cutting-edge insights from industry leaders, tastemakers, and entrepreneurs.