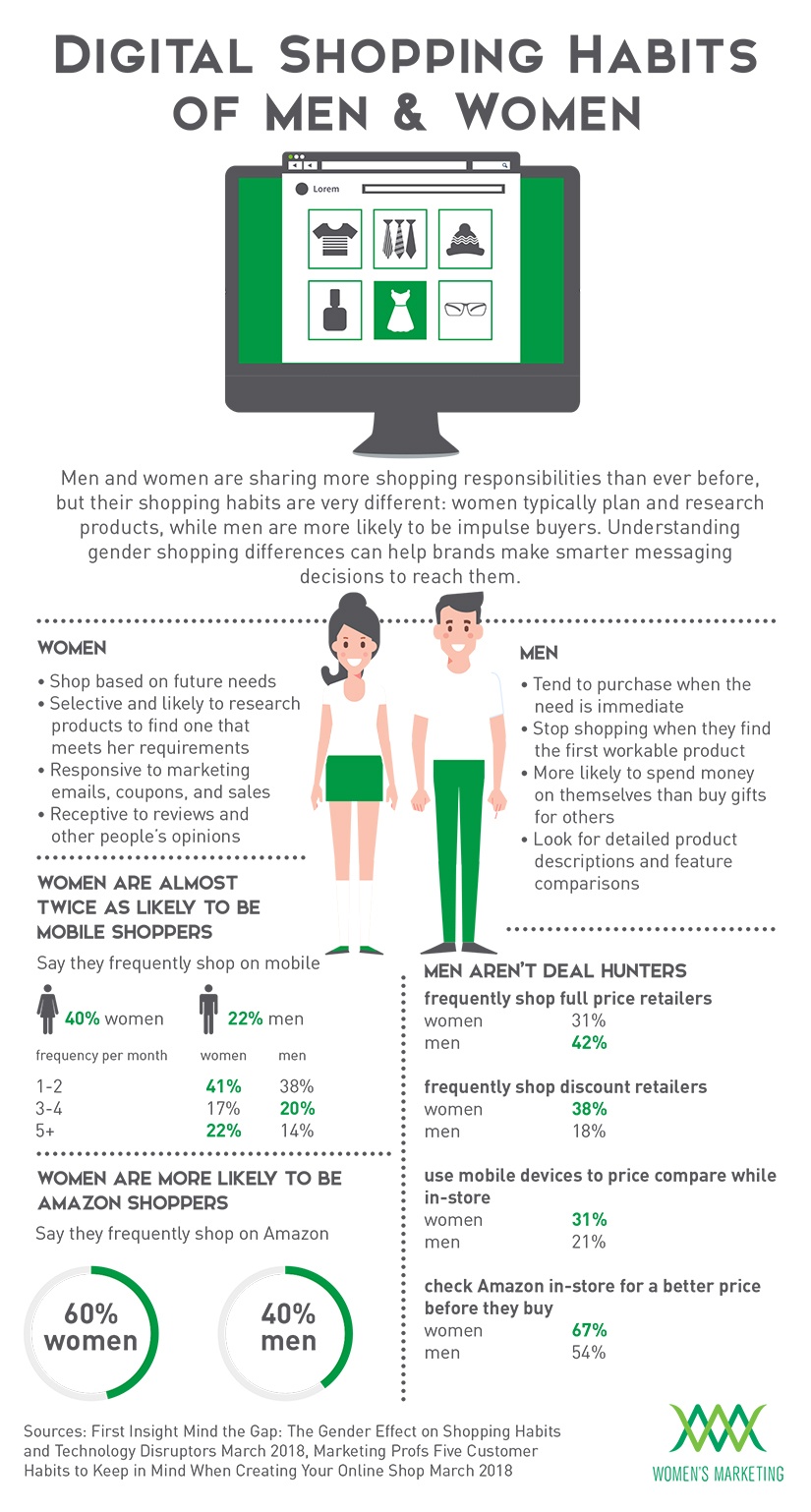 While men and women are sharing more of the shopping responsibilities than ever before, their shopping habits are very different. While women typically plan and research products, men are more likely to be impulse buyers. In our infographic, we look at the differences in how each gender shops so marketers can make smarter decisions when trying to reach them.
Digital Shopping Habits of Men and Women
Women
Shop based on future needs
More likely to research products to find item that fits all their requirements
Responsive to marketing emails, coupons, and sales
Receptive to reviews and other people's opinions
Men
Tend to purchase when the need is immediate
Stop shopping when they find the first workable product
More likely to spend money on themselves than buy gifts for others
Need detailed product descriptions and feature comparisons
Women's Marketing is the leading marketing strategy and services agency for high growth brands. Contact us today to learn how our deep insights into consumer behavior and the marketplace can help your brand win.