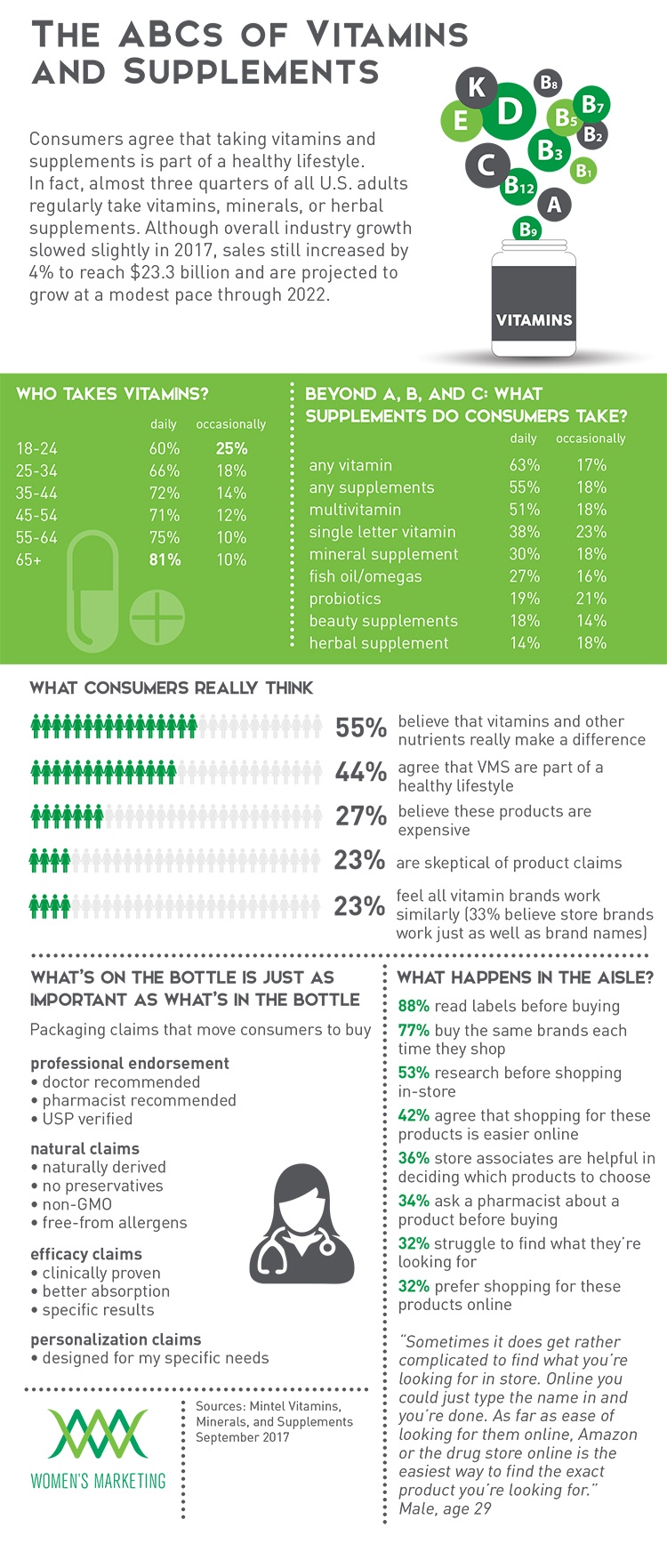 Consumers agree that taking vitamins and supplements is part of a healthy lifestyle. In fact, almost three quarters of all U.S. adults regularly take vitamins, minerals, or herbal supplements. Although overall industry growth slowed slightly in 2017, sales still increased by 4% to reach $23.3 billion and are projected to grow at a modest pace through 2022. In our infographic, we look at the opportunities for growth, how consumers shop for supplements, and which products are growing.

What Consumers Consider When Buying Vitamins and Supplements
88% read labels before buying
77% buy the same brands each time they shop
53% reseach supplments online before shopping in-store
42% agree that shopping for these products is easier online
36% say store associates are helpful in deciding which products to choose
34% ask a pharmacist about a product before buying
32% struggle to find what they are looking for
32% prefer shopping for vitamins and supplements online
Learn more about health and wellness trends in our 2018 Health & Wellness Trends report or contact us to discover how our suite of marketing services can help your brand thrive.