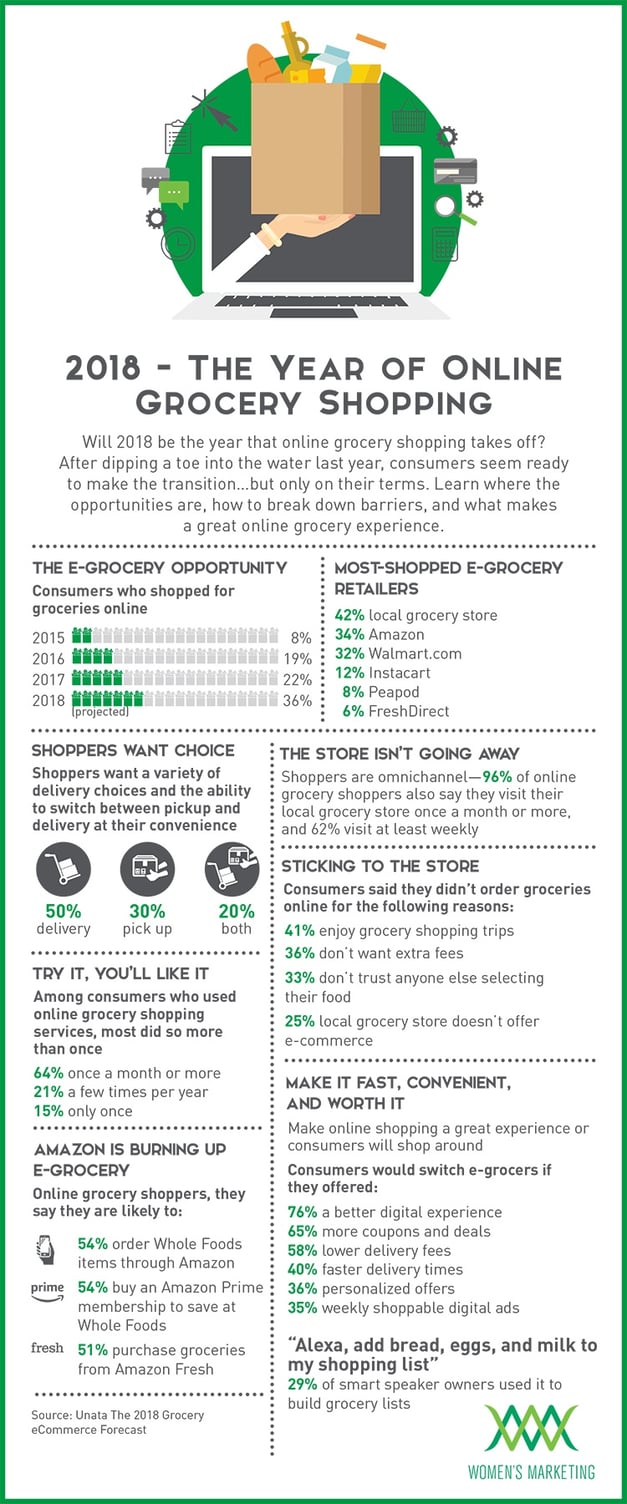 Will 2018 be the year that online grocery shopping takes off? After dipping a toe into the water last year, consumers seem ready to make the transition—but only on their terms. In our infographic, learn where the opportunities are, how food and beverage brands can break down barriers, what makes a great online grocery experience, and how to win on Amazon.
The E-Grocery Opportunity
Consumers who shopped for groceries online
2015 8%
2016 19%
2017 22%
2018 (projected) 36%
Most-Shopped E-Grocery Retailers
42% local grocery store
34% Amazon
32% Walmart.com
12% Instacart
8% Peapod
6% FreshDirect
Shoppers Want Choice
Shoppers want the ability to switch between pickup and delivery at their convenience
50% delivery
30% pickup
20% both
The Store Isn't Going Away
Shoppers are omnichannel—96% of online grocery shoppers also say they visit their local grocery store once a month or more, and 62% visit at least weekly
Discover how Women's Marketing can help your food and beverage brand take advantage of Amazon opportunity. We offer a suite of Amazon marketing services designed to help brands stand out on the platform. Contact us today to learn more.