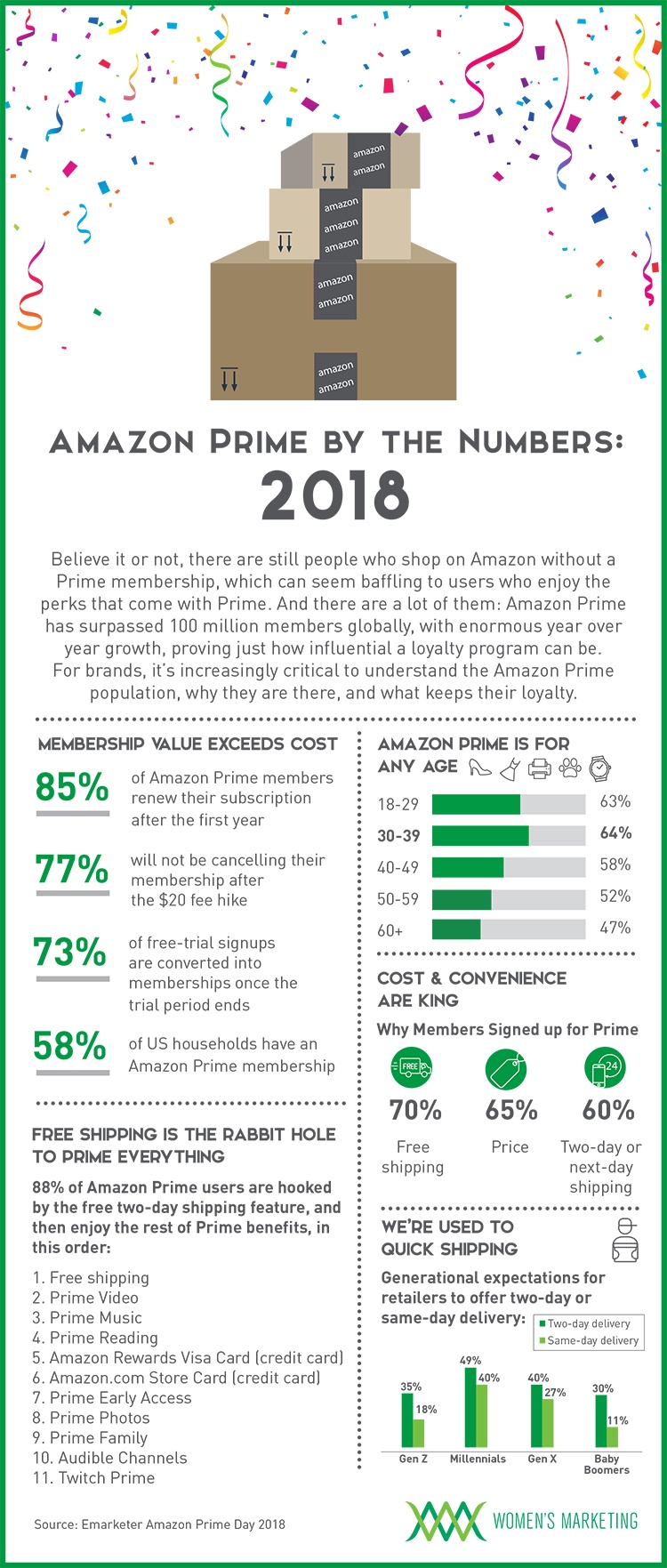 Believe it or not, there are still people who shop on Amazon without a Prime membership, which can seem baffling to users who enjoy the perks that come with Prime. And there are a lot of them: Amazon Prime has surpassed 100 million members globally, with enormous year over year growth, proving just how influential a loyalty program can be. For brands, it's increasingly critical to understand the Amazon Prime population, why they are there, and what keeps their loyalty.
Membership Value Exceeds Cost
85% of Amazon Prime members renew their subscription after the first year
77% will not be cancelling their membership after the $20 fee hike
73% of free-trial signups are converted into memberships once the trial period ends
58% of US households have an Amazon Prime membership
Cost & Convenience are King
Why do members sign up for Prime?
70% Free shipping
65% Price
60% Two-day or next-day shipping
A whopping 40% of Millennials expect same-day delivery from retailers, compared to 11% of Baby Boomers.
Learn more about how women shop on Amazon.
Women's Marketing offers a suite of Amazon marketing services. Contact us today to learn how we can help your brand grow.