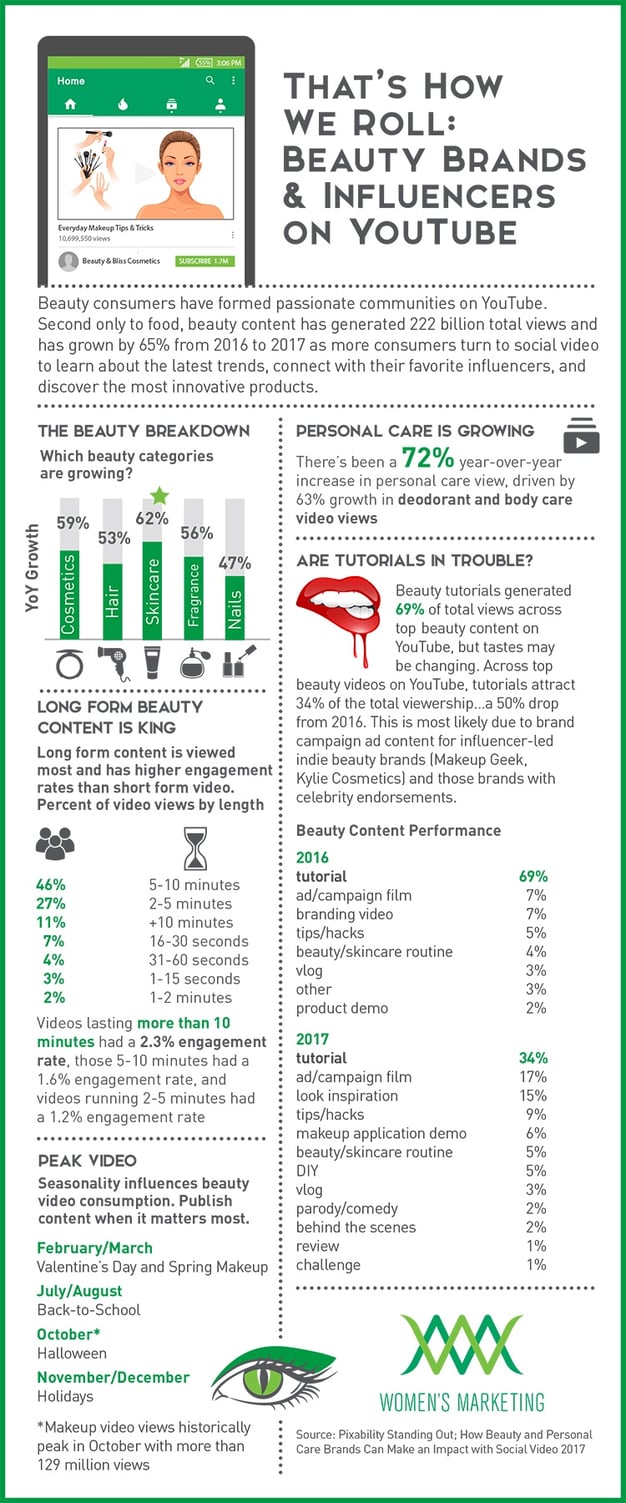 Beauty consumers have formed passionate communities on YouTube. Second only to food, beauty content has generated 222 billion total views and has grown by 65% from 2016 to 2017 as more consumers turn to social video to learn about the latest trends, connect with their favorite influencers, and discover the most innovative products. In our infographic we look at how beauty brands and social media influencers are growing the beauty video category, how influencer marketing is impacting brands, and what type of content performs best on YouTube.
What Type of Beauty Content Performs Best on YouTube in 2017
Beauty video used to be mostly tutorial in nature, but that's shifting. Although tutorials still make up more than a third of beauty videos on YouTube, other types of content are stealing share.
34% tutorial
17% ad/campaign film
15% look inspiration
9% tips/hacks
6% makeup application demo
5% beauty/skincare routine
5% DIY
3% vlog
2% parody/comedy
2% behind the scenes
1% review
1% challenge
Discover how Women's Marketing has helped countless emerging brands reach their target consumer with our suite of marketing services. Contact us today to learn more.