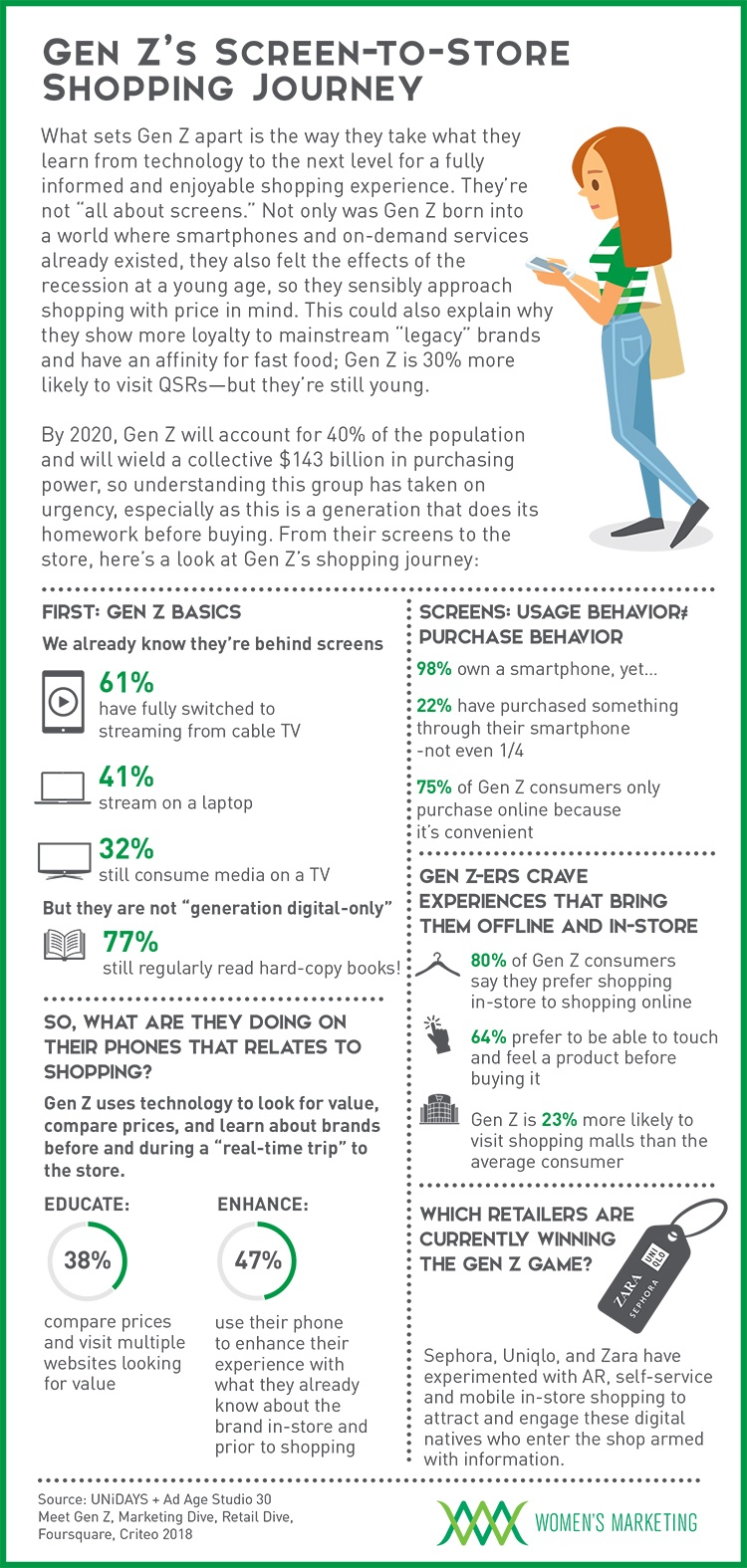 What sets Gen Z apart is the way they take what they learn from technology to the next level for a fully informed and enjoyable shopping experience. They're not "all about screens." Not only was Gen Z born into a world where smartphones and on-demand services already existed, they also felt the effects of the recession at a young age, so they sensibly approach shopping with price in mind. This could also explain why they show more loyalty to mainstream "legacy" brands and have an affinity for fast food; Gen Z is 30% more likely to visit QSRs—but they're still young.
By 2020, Gen Z will account for 40% of the population and will wield a collective $143 billion in purchasing power, so understanding this group has taken on urgency, especially as this is a generation that does its homework before buying. From their screens to the store, here's a look at Gen Z's shopping journey.
Gen Z is Not "Generation Digital-Only"
77% of Gen Z-ers still regularly read hard-copy books!
Mobile Shopping Isn't Their Thing
98% own a smartphone, yet only 22% have used it to purchase something.
They Educate to Enhance Experiences
80% of Gen Z-ers say they prefer shopping in-store to shopping online.
38% compare prices and visit multiple websites looking for value before a trip.
47% use their phone in-store to enhance their experience with what they've already learned.
For more consumer trends and insights, contact Women's Marketing today.