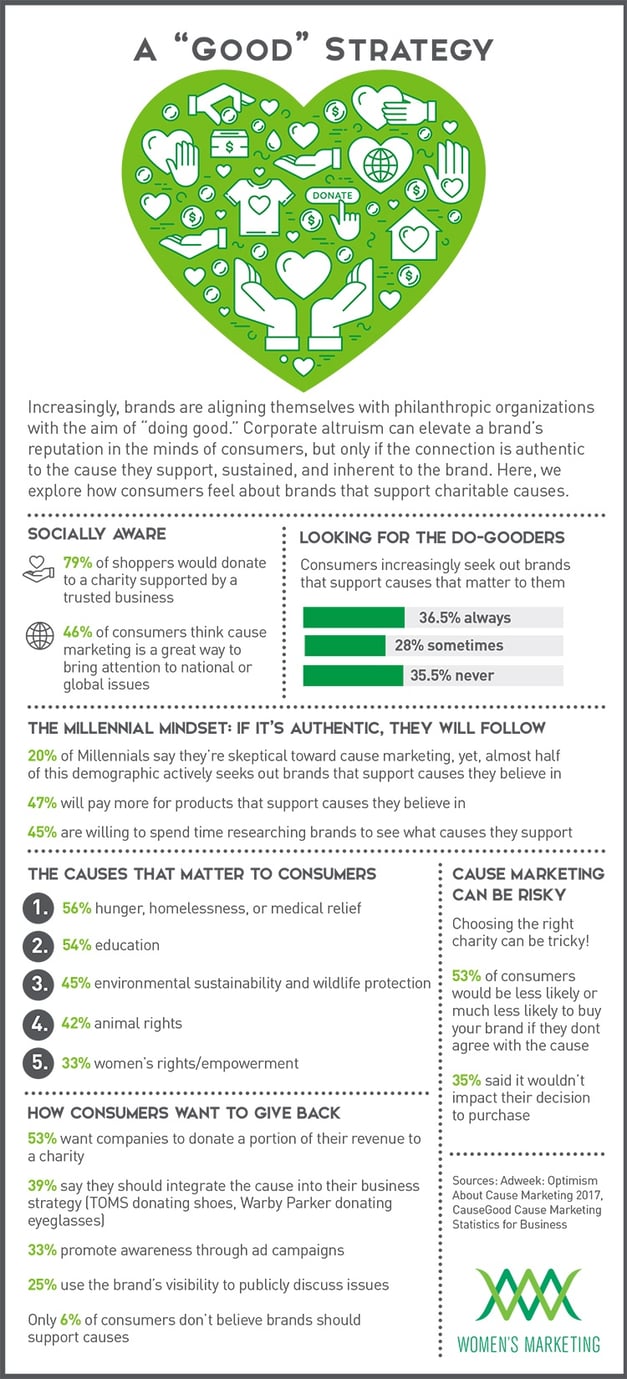 Increasingly, brands are aligning themselves with philanthropic organizations with the aim of "doing good." Corporate altruism can elevate a brand's reputation in the minds of consumers, but only if the connection is authentic to the cause they support, sustained, and inherent to the brand. In our infographic, we explore how consumers feel about brands that support charitable causes.
Is Cause Marketing Good Or Bad For Brands?
1. 44% of consumers think cause marketing is a great way to bring attention to national or global issues
2. 53% of consumers would be less likely or much less likely to support a brand if they don't agree with the cause
3. Causes that matter to consumers: hunger, homelessness, medical relief, education, environmental sustainability, wildlife protection, animal rights, women's rights
4. 79% would donate to a charity supported by a trusted business
5. 47% of Millennials will pay more for products that support causes they believe in
Want to learn more about the marketing strategies that are most effective for your brand? Contact us today!