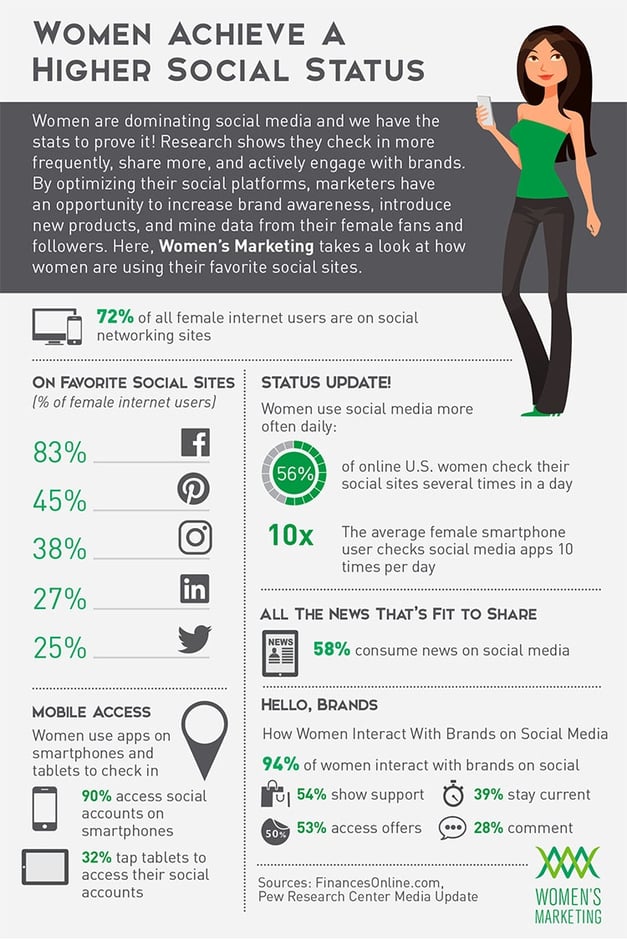 Women are dominating social media and we have the stats to prove it! Research shows they check in more frequently, share more, and actively engage with brands. By optimizing their social platforms, marketers have an opportunity to increase brand awareness, introduce new products, and mine data from their female fans and followers. In this infographic, Women's Marketing takes a look at how women are using their favorite social sites.
5 Ways Women Use Social Media
1. 90% access social media via smart phones, and 32% tap tablets
2. The average female smart phone user checks her social media apps 10 times per day
3. 94% of women interact with brands on social
4. 58% of women get their news from social sites
5. 72% of all American women have at least one social networking account
Contact us today to learn more about our suite of marketing services.